American filmmaker Zack Snyder's Netflix movie "Rebel Moon" will be split into two installments with the first coming out at the end of the year.
Speaking to Variety earlier in the week, Netflix co-head of original films Ori Marmur said that the Rebel Moon saga was extremely epic and it could never have been told in one movie.
"Zack came in with so much passion. This is a film that he's had in mind for decades. As you know, he's spent so much time working on other people's IP at other studios. We worked with him on Army of the Dead and we did things that others couldn't do. We made a film and then a prequel and launched a live experience," he noted.
"With Rebel Moon he wanted to push the envelope again. When we saw how big the world he created was, we thought it would be better served as two pieces versus one film. It's the kind of story that can continue to grow. He thinks of it as his take on making something like Star Wars."
Marmur pointed out that Snyder has had the concept for the movie in his head "for decades".
"Rebel Moon" was inspired by the filmmaker's love of "Star Wars" and the films of Japanese filmmaker Akira Kurosawa.
The intergalactic saga was initially billed as Snyder's version of Star Wars, with plans in place for a sequel.
"Rebel Moon" was initially set to be a Star Wars project, however, nothing came of it. Snyder and producer Eric Newman later developed the project as a series, but they ultimately realized that the plot worked better as a feature.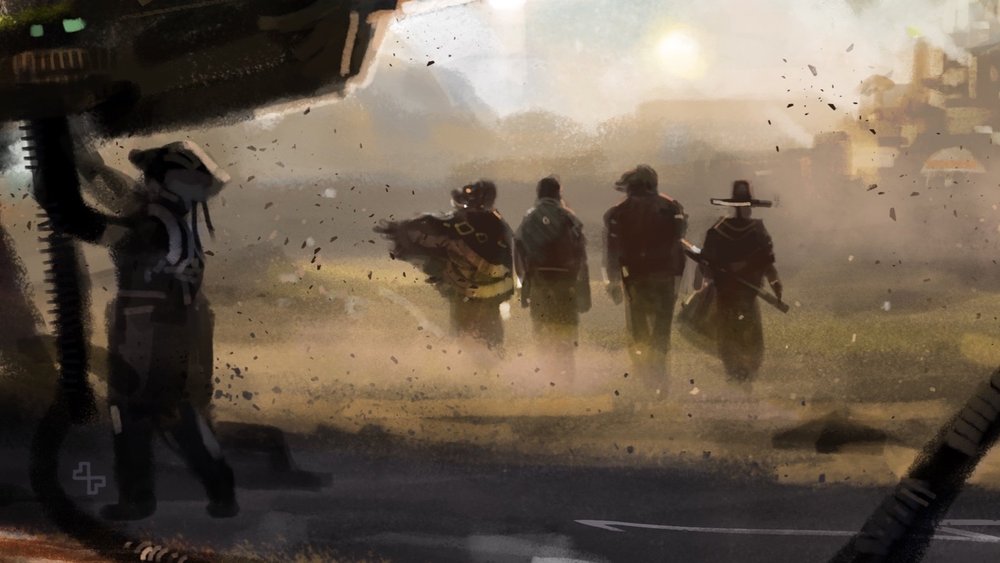 The movie features Anthony Hopkins as the voice of Jimmy, a JC1435 sentient mechanized robot, Sofia Boutella plays the role of Kora, Djimon Hounsou as General Titus, and Ed Skrein plays the role of Regent Belisarius.
It also stars Charlie Hunnam, Doona Bae, Ray Fisher, Stuart Martin, Cary Elwes, Corey Stoll, Michiel Huisman, Alfonso Herrera, Cleopatra Coleman, Kingston Foster, Fra Fee, Rhian Rees, Jena Malone, E. Duffy, Ingvar Sigurdsson, Charlotte Maggi, Sky Yang, and Staz Nair.
"Rebel Moon" is centered around a young woman (Boutella) with a mysterious past who gets dispatched by a peaceful colony to seek out warriors from neighboring planets to help them make a stand against the terrorizing armies of a tyrant called Belisarius.
Snyder directs the saga back-to-back from a script he co-wrote with Kurt Johnstad, and Shay Hatten, though the latter will not receive a story credit as he was recruited for the project long after its inception.
The acclaimed director and his wife, Deborah Snyder, will produce through their Stone Quarry Productions company alongside Wesley Coller. Newman will also produce under his new company Grand Electric, while Sarah Bowen and Bergen Swanson will serve as executive producers.
"Rebel Moon" was announced after the success of Army of the Dead on Netflix, as the filmmaker is under a first-look deal with the streamer.
The movie began filming in April 2021 and took eight months to shoot.
It is also expected to have a limited theatrical run before its streaming debut. The project is the first movie to fall under Netflix's first-look partnership with The Stone Quarry Productions.
"Rebel Moon" is set to premiere on Netflix on December 22.