A top Marvel Studios executive has shared that the MCU's upcoming "Fantastic Four" reboot will be something of a surprising story.
The Fantastic Four was created by Stan Lee and Jack Kirby in 1961 and is often referred to as "Marvel's First Family".
The team comprises Reed Richards aka Mister Fantastic, Sue Storm aka Invisible Woman, Johnny Storm aka Human Torch, and Ben Grimm aka The Thing.
They gained superpowers alongside their archenemy Doctor Victor Von Doom aka Doctor Doom, after being exposed to cosmic rays during an experimental space flight.
The team's origin story was depicted on the big screen in the mid-2000s. The 20th Century Fox created two movies 2005's "Fantastic Four" and its 2007's sequel "Fantastic Four: Rise of the Silver Surfer".
The movies were directed by Tim Story and starred Ioan Gruffudd, Jessica Alba, Chris Evans, and Michael Chiklis.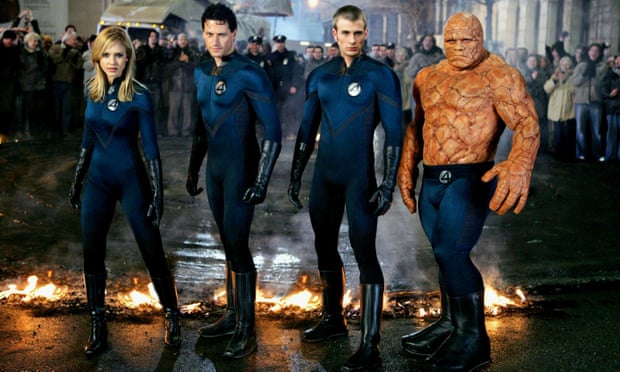 In 2015, Fox rebooted the "Fantastic Four", with a cast that included Miles Teller, Kate Mara, Michael B. Jordan, and Jamie Bell. However, the Josh Trank-directed movie was panned by critics and audiences.
When Disney acquired Fox's entertainment assets in 2019, it paved the direction for the superhero team to join the Marvel Cinematic Universe (MCU).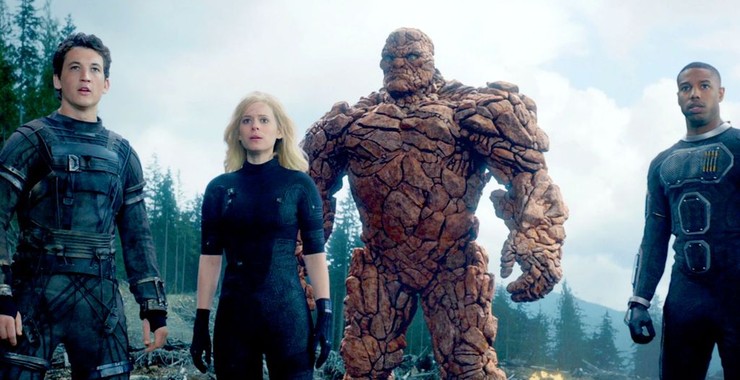 Marvel first teased its version of Fantastic Four in 2019 at San Diego Comic-Con. That same year, it was revealed that Jon Watts had been tapped to direct the movie. However, Watts exited the project earlier this year.
The studio has not announced a replacement for Watts or made any casting announcements.
John Krasinski was recently seen playing a version of Reed Richards in "Doctor Strange in the Multiverse of Madness". There wasn't, however, an announcement of Krasinski reprising the role in Marvel's upcoming Fantastic Four movie.
In late August of 2022, it was announced that "WandaVision" director Matt Shakman had stepped away from "Star Trek 4", which aims to reunite the cast led by Chris Pine and Zachary Quinto.
On the heels of the announcement, it was revealed that the filmmaker was in early talks to take over "Fantastic Four," where "Spider-Man: No Way Home" helmer Jon Watts was previously attached as director.
In Summer 2022, Marvel Studios boss Kevin Feige confirmed that the reboot wouldn't be an origin story, taking the same route as the Spider-Man franchise with fans well aware of the team's beginnings.
Fantastic Four Will Surprise MCU Fans
In a statement to Deadline, Marvel Studios VP of Production & Development Nate Moore commented on whether the Fantastic Four or the X-Men will debut in the MCU first.
He disclosed that it would be the Fantastic Four and noted that fans are "going be pretty surprised" by what Marvel Studios is doing with the reboot.
"Fantastic Four, Fantastic Four. We have Matt Shakman directing, who's so talented and who did WandaVision for us, and I think people are going to be pretty surprised by what we're doing."
Shakman also spoke about the movie in February, comparing his work on the movie to his time working in the Star Trek franchise.
He noted they both were launched in the '60s and that they were about optimism and looking to the stars and technology.
"It's really a family there and to be able to go back and tackle something that I truly love, and they're very similar in some ways: they both were launched in the '60s at the same time, they're both about optimism and looking to the stars and [how] technology can solve everything, and they're about family too — the family you have, the family you make. So they're aligned in many ways and speak to my heart and equally, so I'm excited to be working on 'Fantastic Four'," Shakman commented.
He added the opportunity to direct Fantastic Four was too hard to pass up and shared how much he looked forward to rejoining the Marvel family after his work on "WandaVision".
"But movies have different journeys and momentums and schedules are a little bit mercurial, and so when the 'Fantastic Four' opportunity came up, it was just too hard to pass up, and to go back home to Marvel, a place that I worked on 'WandaVision' at, with those people who are wonderful collaborators."
Production on the MCU's "Fantastic Four" reboot is expected to commence in early 2024 and is set to release in theaters on February 14, 2025.