Veteran actress and TV presenter, Esaad Younis portrayed the role of Dr. Ines Abdel Dayem, Egypt's Minister of Culture and former head of the Cairo Opera House, in the third season of the acclaimed TV series "El Ekhteyar" (The Choice).
The 25th episode showed the former head of the Cairo Opera House meeting with the Brotherhood Minister of Culture Alaa Abdel Aziz, as she took a stand against the Brotherhood's insults to the artists.
Abdel Aziz requested Abdel Dayem to join him in uprising the opera house as well as to reduce artistic and cultural activities and make use of the opera halls for other activities.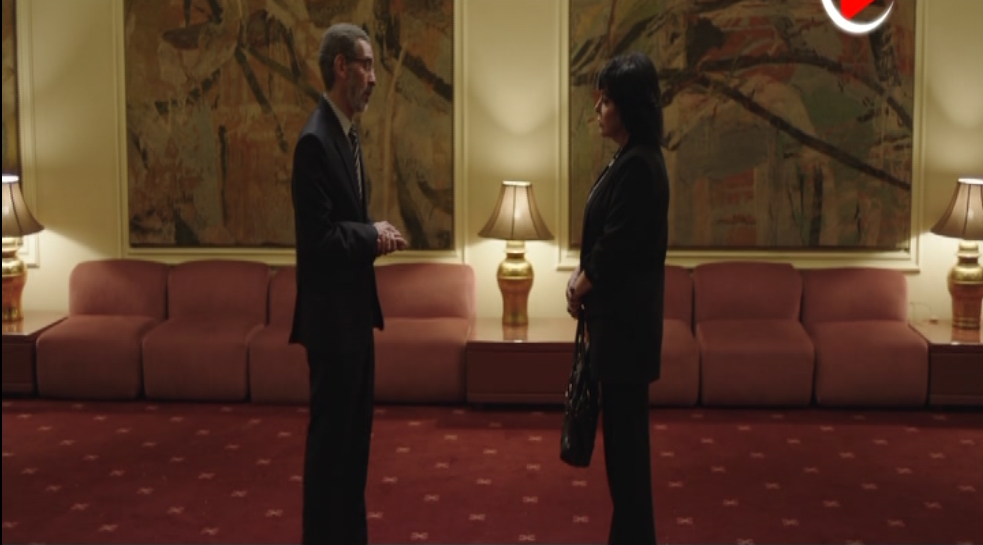 Shortly, she was removed from her position, promoting many employees at the opera house to take a stance. The first was the "Opera Aida" cast who refused to present their performance for the first time in 140 years.
Many had also protested the decision and called for the dismissal of the minister.
https://youtu.be/eQRa6CFVtcE
The series is screening during the Ramadan 2022 drama marathon on the "ON" TV channel and streamed on the "Watch it" platform.
About 200 stars participated in the series including Ahmed El Sakka, Ahmed Ezz, Khaled El Sawy, Mahmoud El-Bezzawy, Bayoumi Fouad, Sabry Fawwaz, and others.
"El Ekhteyar 3" also features Karim Abdel Aziz reprising his role as Zakaria Younes from the previous season.
The new installment is scripted by Hany Sarhan and directed by Peter Mimi.
The series features true events for the first time about the Muslim Brotherhood terrorist organization's brief rise to power in Egypt after the 2011 revolution and their overthrow.
It also follows the most dangerous 96 hours in the history of the country.