A sequel to the cult classic 1999 comedy movie "Election" is in the works at Paramount+.
The sequel, titled "Tracy Flick Can't Win", sees the original film's lead Reese Witherspoon set to produce and reprise her starring role.
Alexander Payne also returns as director and co-writer, who is once again adapting the screenplay with Jim Taylor.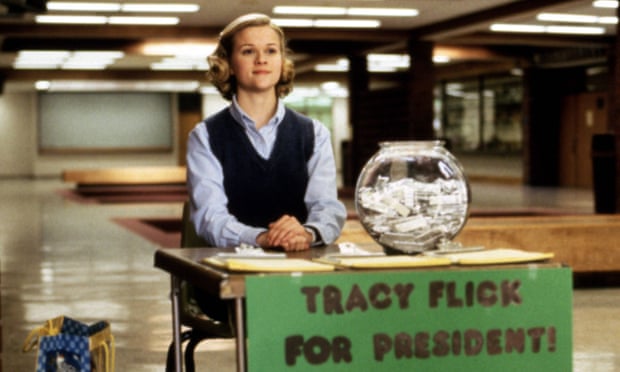 Based on Perrotta's 1998 novel of the same name, "Election" followed the high school teacher Jim McAllister (Matthew Broderick) finding himself on a collision course with the over-achieving student politician, Tracy Flick (Witherspoon).
The 1999 movie was a breakout success, netting Payne and Taylor an Oscar nomination for best-adapted screenplay and Witherspoon landing her first Golden Globe nomination.
The sequel will be an adaptation of Perrotta's 2022 novel "Tracy Flick Can't Win".
It follows the character of Tracy Flick as she battles to become the principal of a suburban high school.
"She hasn't fulfilled her dreams of a political career," Perrotta said of Tracy in the book. "And she's looking back and starting to realize that she wasn't as extraordinary an individual as she believed. That she was a kind of representative woman rather than a unique superhero."
"Tracy Flick Can't Win" is one of many projects heading to the Paramount+ streaming network based on pre-existing studio property. Next year sees a TV remake of "Fatal Attraction" and a "Grease" prequel.
Witherspoon previously teased that a dozen projects are in various stages of development.
The actress added that she would be reprising a character she played a long time ago.
Witherspoon currently stars opposite Jennifer Aniston in Apple TV+'s series "The Morning Show".