The Egyptian Museum in Tahrir, downtown Cairo, displays the head of King Senusret III (ruled from 1878 BC to 1839 BC) at the main entrance as a piece of this month, to shed light on the legal system in ancient Egypt, and how policemen and guards were concerned with protection of the people and curbing crimes.
Sabah Abdel-Zariq, Director- General of the Egyptian Museum in Tahrir, said that this piece was chosen within the framework of the celebration of Police Day.
She pointed out that King Senusret III is one of the most important kings who ordered the establishment of forts to secure the Egyptian borders.
Among the most important of these forts are the "Samna and Qumna" to protect southern Egypt, as the Egyptians used to call them in the past.
The king wanted to incarnate himself as a king who carries the burden of great responsibility, so he portrayed himself in the statue with the features of an old man with an exhausted face, sunken eyes, and a swollen poches under the eye, as well as his ears were large and protruding, a sign that he was listening to his people, as he wore a royal headdress, which is in contrast to the habit of kings at that time as they were portraying themselves with youthful features.
Abdel-Razek indicated that the name of King Senusret III was found engraved on Elephantine Island, the regions of Suhail, Amda and Toshka. His name was also found on a piece of plaque in the castle of King's Island, which is located four miles north of Samna Castle.
Contributed by Ahmed Moamar
[caption id="attachment_206422" align="alignnone" width="852"]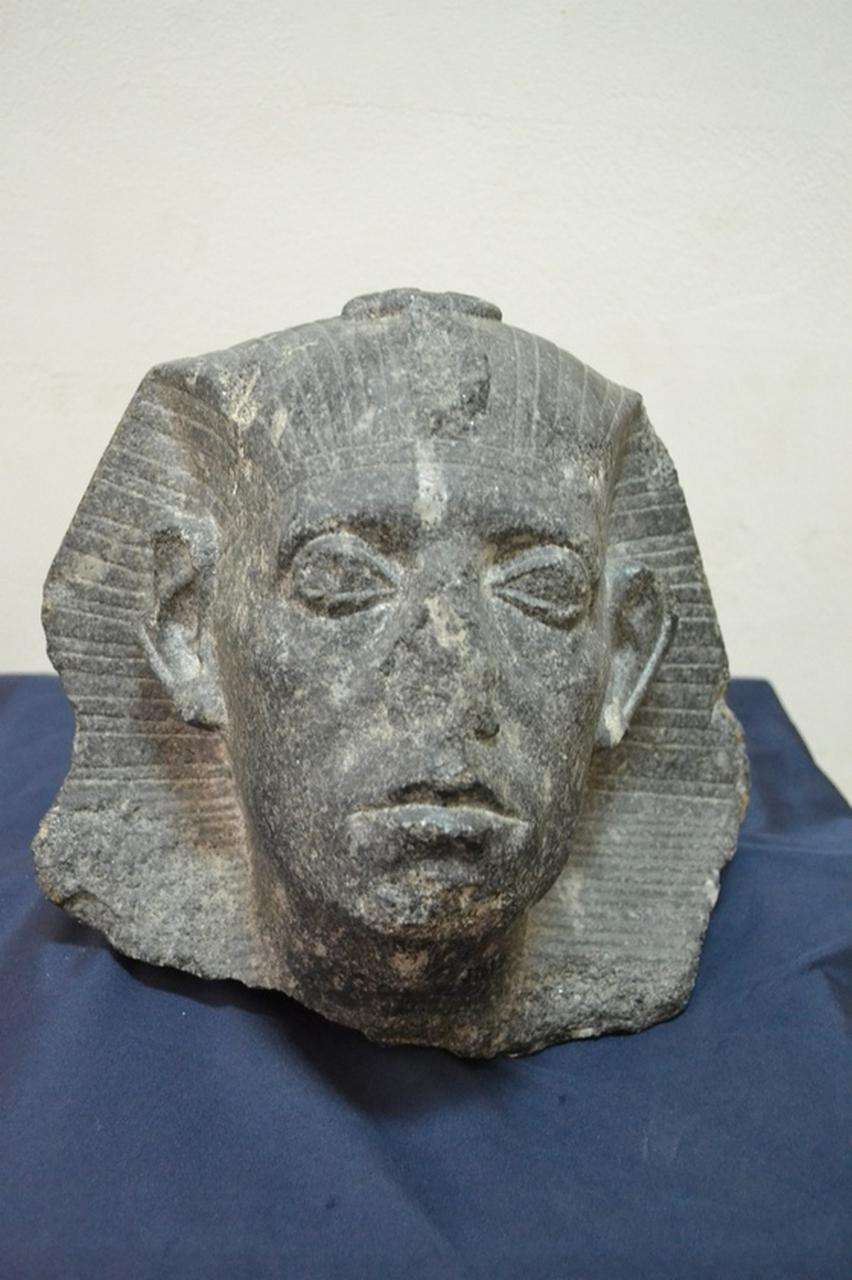 ​Egyptian Museum Displays King Senusret III's Head during Police Day[/caption]