Four Egyptian players have qualified for the FS Investments U.S. Open Squash Championships finals. Married couple Nour El Tayeb and Ali Farag reached the finals for the second time as they became the first married couple in sporting history, winning the same major sports title when they claimed the title in Philadelphia in 2017. 
El Tayed beat women's World No.1 Raneem El Welily in straight games 3-0, while Men's World No.1 Ali Farag qualified for the final after overcoming Elias by an 11-9, 11-6, 11-8 scoreline.
[caption id="attachment_84491" align="aligncenter" width="772"]
Ali Farag qualifies for the final[/caption]
World No.5 Nouran Gohar advanced to the final for the first time in her history after demolishing French No.2 Camille Serme by an 11-4، 11-6، 4-11 scoreline. Gohar set up a final-fixture with El Tayeb as Gohar are looking forward to claiming the first title.
Gohar delivered an excellent performance during the tournament, especially in the quarter-final game as she pulled off an 11-8, 11-5, 11-5 victory over Evans.
[caption id="attachment_84347" align="aligncenter" width="1060"]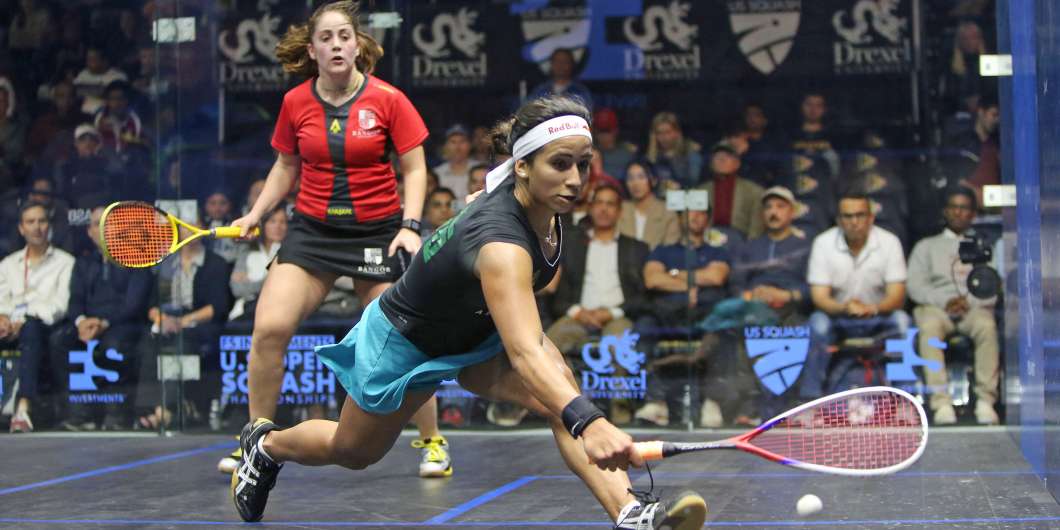 Egypt's World No.5 Nouran Gohar[/caption]
On the other hand, Egypt's World No.2 Mohamed ElShorbagy continued the defending campaign of his crown after overcoming Egypt's World No.3 Tarek Momen by 11-8, 11-9, 11-3 scoreline. 
This is the second finals between ElShorbagy and Farag after 2017 final when Farag beat ElShorbagy claiming the title.
[caption id="attachment_84348" align="aligncenter" width="1060"]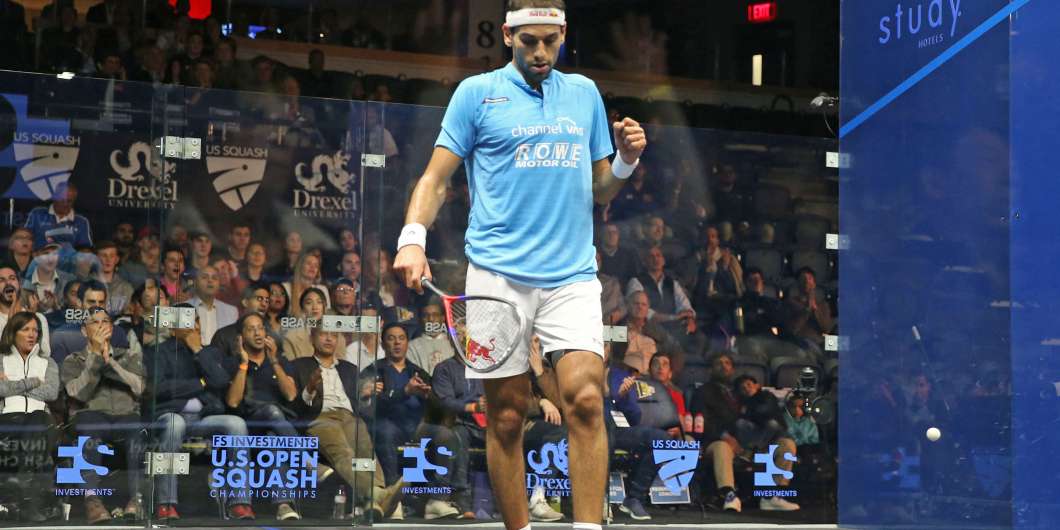 Egypt's World No.2 Mohamed ElShorbagy[/caption]
Noteworthy, Hania Al-Hamami and Farida Mohamed, Egyptian national squash team players, won the U-19 World junior squash championship held in Malaysia in August.
Egypt won the U-19 Squash Championships for the ninth time in their history, becoming the most successful team in the tournament's history. The Pharaohs claimed the title for the seventh time in a row.