Many renowned celebrities are set to participate in the long-awaited Pharaohs' Royal Parade, which will be held on April 3.
Among the participating celebrities will be Yousra, Hussein Fahmy, Mona Zaki, Ahmed Helmy, Karim Abdel Aziz, Nelly Karim, Asser Yassin, Hend Sabri and others.
Zaki has a primary act in the show. She took part in a rehearsal in Tahrir Square on Thursday, which carried on from 1 AM to 4 AM.
[caption id="attachment_153455" align="aligncenter" width="421"]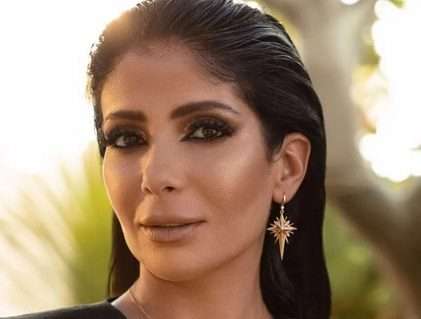 Mona Zaki[/caption]
According to "Et bil Arabi", Mohamed Mounir finished recording a song that he is set to perform during the event, which will also witness the performance of several Egyptian and Arab singers.
It is set that 22 royal mummies will be transferred at night in a majestic parade from their current place at the Egyptian Museum in Tahrir to their final exhibition destination at the National Museum of Egyptian Civilization in Fustat.
The parade comprises 22 mummies – 19 kings and four queens. The mummies were discovered in the royal cachette in Deir el-Bahari in 1881, and the cachette found inside the tomb of King Amenhotep II in 1898.
The royal mummies being transferred are: King Ramses II, Ramses III, Ramses IV, Ramses V, Ramses VI, Ramses IX, Thutmose II, Thutmose I, Thutmose III, Thutmose IV, Seqnen Ra, Hatshepsut Amenhotep the First, Amenhotep II, Amenhotep the Third, Ahmose Nefertari, Merit Amon, Siptah, Merenptah, Queen T, Seti I and Seti II.