Lebanese composer-singer, Ziad Bourji is the latest celebrity to be hosted on Egyptian actor, Ahmed El Sakka's program "Eghalb El Sakka" (Beat El Sakka).
Bourji became on the most searched on Google top-trending searches in Egypt after his appearance on the competition show Monday evening.
The 47-year-old artist kicked off the episode with a performance of his hit-song "Shou Helou". El Sakka succeeded in defeating Bourji in many games on the show.
[embed]https://youtu.be/VGmkJCaQtxg[/embed]
The program, currently aired on all the channels of MBC during the holy month of Ramadan, is El Sakka's first experience as a TV presenter, which is witnessing the participation of thirty Arab celebrities.
Eghalb El Sakka is co-hosted with Lebanese singer, actress, and TV presenter, Razan Moghrabi. In each episode, the guests would donate what they won to a certain charitable organization.
"Beat El Sakka" is adapted from the 2008 "Beat the Star" game show and is based on a large number of guest stars, who compete with El Sakka in various challenges and competitions.
During the episode, El Sakka will also take a stroll down the memory lane that addresses the memories that he shares with these stars.
Ahmed El Sakka upcoming projects
Moreover, El Sakka will not participate in the Ramadan 2020 drama marathon, however, he made a guest appearance in TV series Sokkar Zyada (Nisa Min Dahab) co-starring Nadia El Gendy, Nabila Ebeid, and others.
On the other hand, the 47-year-old actor has multiple upcoming projects on the way, including film "El-Ankaboot" (The Spider), co-starring Mona Zaki.
The film also stars Dhafer El Abidine, Ahmed Fouad Selim, Reem Mustafa, Zaki Fateen Abdel Wahab, Akram El-Sharkawy, Mahmoud Gharib, Ramez Amir, Mohamed Lotfy, Yosra El Lozy, and others.
The film is written by Mohamed Nayer and directed by Nader Galal.
Moreover, Egyptian actor Mohamed Mamdouh will make a special appearance in the film. This will be their collaboration together after co-starring in film "Ibrahim Labyad", and TV series "Weld El-Ghalaba".
The plot revolves around a man (played by El Sakka) entering the Mafia scene because of his brother (played by El Abidine), who arrives from abroad and enters into many conflicts with him.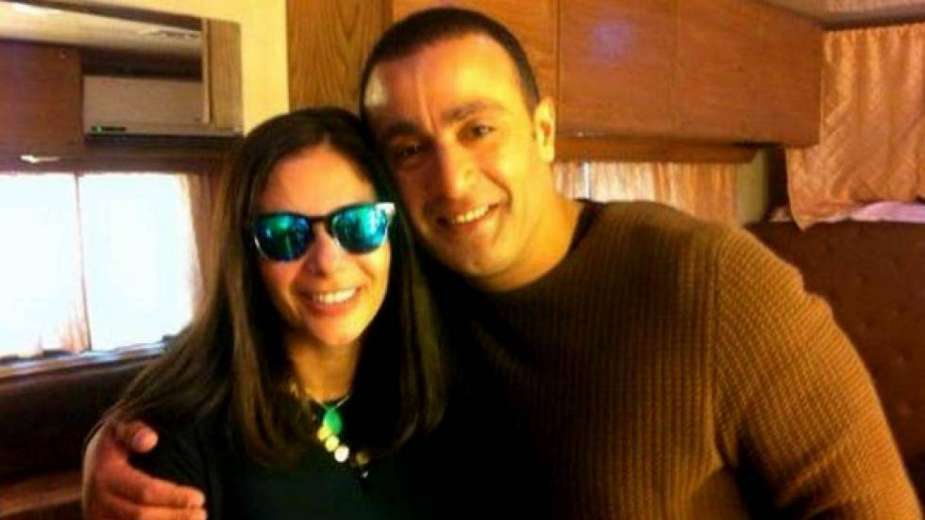 He is also set to return with Zaki to the stage after 16 years of absence with a new theatrical production holding a temporary title of "The wife of an important man".
The plot is adopted from an international script and revolves around a group of wives who pranks their husbands to take their rights from them.
The pair's last theatrical collaboration was 2003's play "Keda Okay" with Hany Ramzy, Yasmine Abdel Aziz, and Sherif Mounir.
Zaki and El Sakka are among the most successful duo in Egypt and the Middle East.
They presented several of their successful films, including "Saeedi in the American University", "Days of Sadat" with the late star Ahmed Zaki, "Africano", "Mafia", "On Love and Passion", and "Taymour and Shafika".
However, the pair stopped cooperating together for 10 years until they began once again in 2016's film "30 Years Ago".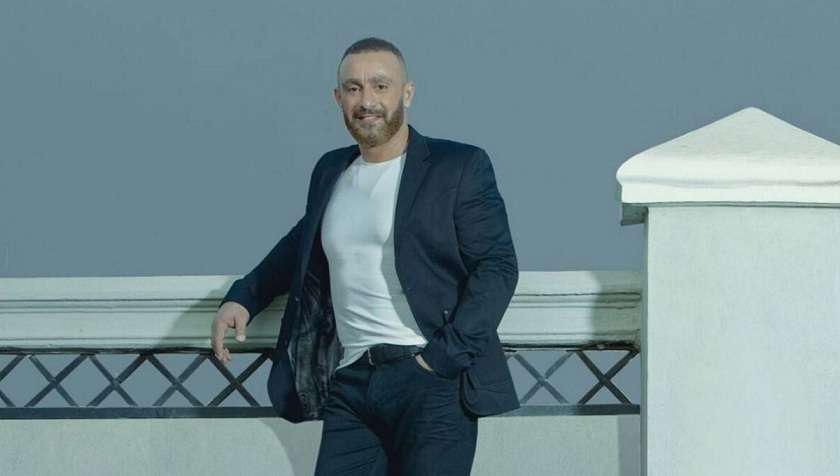 It is worth mentioning that El Sakka, born on March 1, 1973, graduated from the Academy of Arts.
He began his acting career with appearances in Egyptian mini-series and ended up co-starring in many famed Ramadan series.
Early in his career, El Sakka appeared in popular series such as "Nesf Rabeea El-Akhar". He established himself as an actor in 1998 when he co-starred in film "Saeedi Fil Gamaa El Amrekeia" (Saeedi in the American University).
The actor received his first leading film role in "Short wi Fanila wi Cap" (Short, T-Shirt and Cap).
El Sakka is best known for his roles in "Horoob Etirari", "30 Years Ago", "El Gezira 1 and 2", "Ibn el-Qunsul" "Al Maslaha", "The Dealer", "Ibrahim Labyad", "Taymour and Shafika", "An el ashq wel hawa", "Harb Atalia", "Tito", "Mafia", "Africano", "Short w Fanelah w Cap", "Hamam fi Amsterdam", and "Saeedi fil gamaa el amrekeia".
The 47-year-old actor has also co-starred in many plays including "Kedah okaih", "Afroto", and "Alabanda".