A few hours ago, Russian troops raised the Russian flag over the Kakhovka hydroelectric power plant in southern Ukraine, local reporters said in videos sparked on social media and cited by international news platforms.
The Kakhovka Hydroelectric Station is on the Dnieper River, and the plant is linked to a dam that is used for power generation, irrigation, and navigation.
https://twitter.com/RALee85/status/1496803971368947714?s=20&t=DZydRtO7zPh9Ol4uwefjBw
Russia has started a military operation against Ukraine by attacking vital Ukrainian military targets and infrastructure, Ukrainian official stated: "Putin has launched a full-scale invasion of Ukraine."
Russia's military crossed the border in a number of northern, eastern, and southern regions from the mutual borders with Belarus, and Crimea.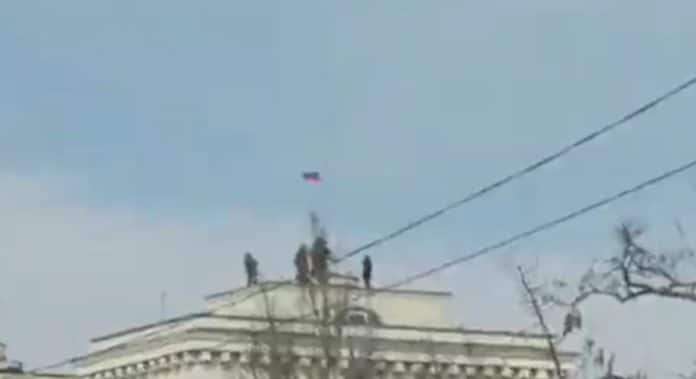 A Ukrainian presidential adviser said that more than 40 soldiers were killed in the attacks and dozens were wounded.
Ukrainian President Volodymyr Zelensky announced martial laws across the whole state and cut all diplomatic ties with Russia.
"No panic. We're strong. We're ready for anything. We'll defeat everyone because we are Ukraine," Zelensky said in a statement.
It is reported that emergency sirens are now ringing in the whole of Kyiv, the Ukrainian capital amid the arrival of the Russian troops.