The southern part of Upper Egypt receives the largest percentage (55.2%) of government investments directed to Upper Egypt governorates during the current fiscal year 21/22, at a value of 51 billion pounds.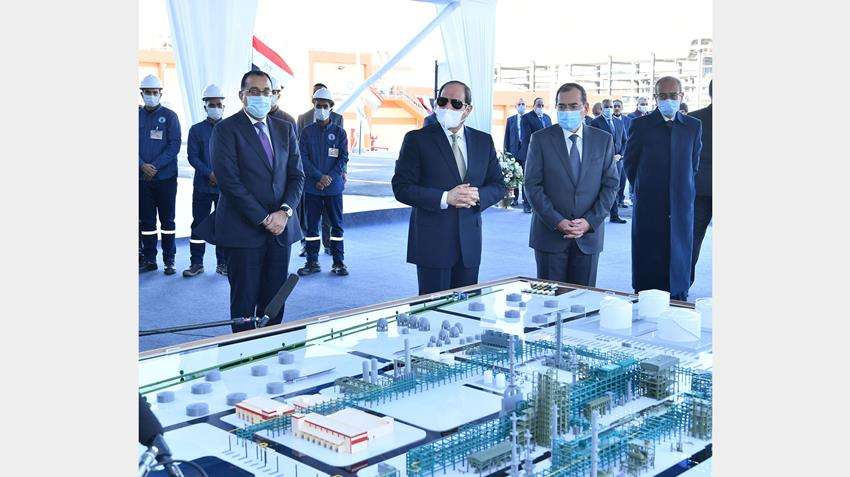 In this regard, local reports review in detail the volume of investments directed to each governorate in the southern Upper Egypt region:
1- Aswan has the largest percentage of government investments at 28.6%.
2- Sohag comes in second place with a rate of (25.7%).
3- The governorates of Qena and the Red Sea come in close proportions at (18.2%) and (18%), respectively.
4- Luxor came in last place with 9.4%.
These allocations stem from what the government attaches, in light of the directives of the political leadership, to the development of Upper Egypt governorates in order to bring about real, tangible and rapid development, which would improve the quality of life and provide opportunities for a decent and dignified life.
In this regard, the economic and social development plan submitted by the Minister of Planning, Dr. Hala Al-Saeed, and approved by Parliament, directs government investments amounting to about LE 92.4 billion during the current fiscal year 22/2021 for the development of these governorates.
According to the development plan submitted by the government, 80% of these investments are financed by the public treasury, with a value of about LE 74 billion.
Petroleum Projects
Upper Egypt has been witnessing recently a number of giant petroleum projects, including projects related to developing the infrastructure for transporting, storing and shipping petroleum products.
1- The capacities of butane storage depots in Upper Egypt were increased by adding 6.5 thousand tons with investments of LE 120 million, bringing the total storage capacities to 22 thousand tons.
2- The infrastructure for transporting, storing and shipping petroleum products has been developed.
3- Storage capacities have been added in gasoline and diesel warehouses with about 2500 tons, with a total investment of LE 70 million.
4- Develop projects for transporting crude oil and petroleum products by adding 570 km of lengths with investments of LE 1.2 billion, bringing the total lengths of lines to 1840 km.
5- Upper Egypt gas pipeline development projects and the expansion of natural gas distribution networks, where 4,850 km of lengths were added with investments of LE 8 billion, with a total length of 8,000 km.
It is noteworthy that the new gasoline production complex project, with a total annual production of 800,000 tons of various types of gasoline, represents 13% of Egypt's total production of gasoline and covers 100% of Upper Egypt's consumption and needs of gasoline, as well as its role in maximizing the added value from the availability of naphtha and reducing risks And saving the cost of transporting petroleum products from north to south.
Moreover, President Abdel Fattah El Sisi inaugurated Wednesday the Gasoline Production Complex at the Assiut Oil Refining Company in the governorate of Assiut, in addition to a number of other developmental projects in Upper Egypt.
The Assiut Gasoline Production Complex is one of the state's strategic projects which come within the framework of development plans in Upper Egypt.
The project is the largest petroleum complex in Upper Egypt and aims to secure gasoline supplies for Upper Egypt's governorates and save the cost of transporting them from the existing refineries in Cairo, Alexandria, and Suez to various regions of Upper Egypt.
https://see.news/in-pics-what-was-sisi-doing-in-assiut/