During the 52nd Cairo International Book Fair (CIBF), Dr. Mohamed Hassan Abdullah explained in his new book, "Gamaleyat Al Hodour Al Forouni Fi Riwayat Naguib Mahfouz," the poetics of Mahfouz's employment for Ancient Egyptian- influenced symbols and topics.
The author highlighted that various chapters of the book are based on previous research papers published in highly prestigious academic journals.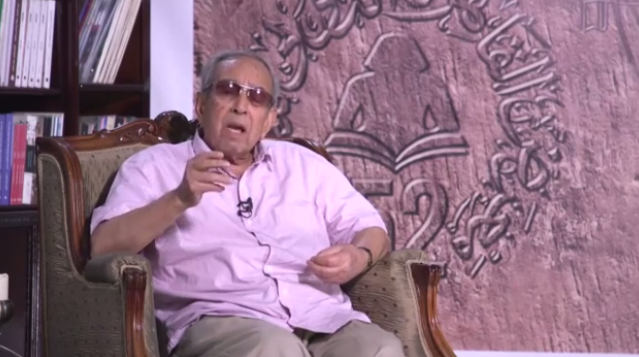 He added that he focused on several phenomena in Mahfouz novels, especially his early writings such as "Abath Al Aqdar," and "Kifah Tiba."
Abdullah described that Mahfouz employed a new technique in "Al Aaesh Fi El Hakika" novel as he made the hero of the novel reviewed the events of his period from a new-journalistic perspective that looked like 20th-century journalism.
Next, he reflected that there is an obvious difference between the poetics of employing Ancient Egyptian symbols and their presence in the novels. He meant that those poetics of using such symbols presented in spotting the light on the meaning, and moral behind them to enrich the context of the novel, in addition to strengthening the ability of the text to be criticized through different perspectives.
On the other hand, Mahfouz aimed to reflect all impressive sides of the Ancient Egyptian civilization, so he didn't tackle various topics such as the marriage between brothers and sisters in Royal families, and depending on foreign guards for the kings.
Finally, Abdullah asserted that writers who adapt historicism through their writings are not historians, they didn't document or introduce truths all time.