Egyptian actress, Nelly Karim has joined the cast of film "Agent Zero", starring Akram Hosny.
Karim will play the female lead role in the film, which is written and directed by director Mohamed Sami.
The film is slated to begin shooting in October.
Sami announced the news on Instagram, which witnesses the first collaboration between Sami and Hosny on the silver screen.
The film marks the director's return to the silver screen after 3 years of absence. In 2017, Sami directed his last film "Tisbah ala Khair", with which he made also his writing debut. It starred Tamer Hosny, Mai Omar, Nour, Dorra, Mahmoud El-Bezzawy, and others.
https://www.instagram.com/p/CFVQUFxnqMg/?utm_source=ig_web_copy_link
Moreover, Karim is set to make a guest appearance in movie "March 30".
It also stars Ahmed Al Fishawy, Khaled El Sawy, Dina El Sherbiny, Sabry Fawwaz, Injy El Mokkaddem, Mohamed Aly Rizk, Asma Abulyazeid, Mohamed Shahin, and others.
The movie is written by Hamid Al-Madani, and directed by Ahmed Khaled Moussa.
"March 30" is a disco genre, which is written by Hamid Al-Madani, and directed by Ahmed Khaled Moussa.
[caption id="attachment_93183" align="aligncenter" width="678"]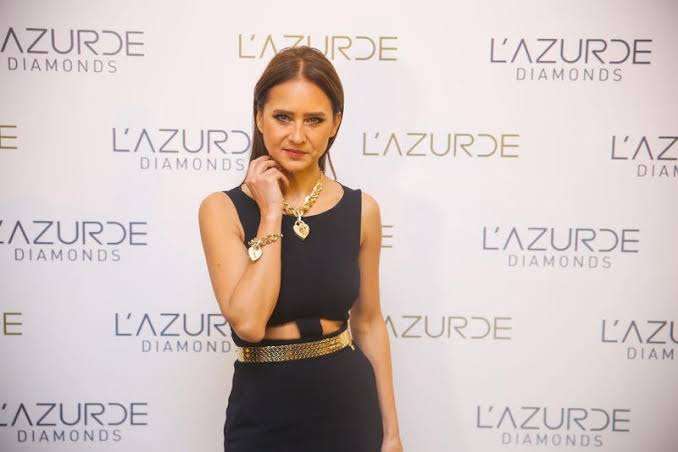 Nelly Karim[/caption]
The actress is also set to star in TV series "Nemra Etnien", and film "El Feel El Azraq 3" (The Blue Elephant 3).
The Blue Elephant 3 brings together the same cast and crew of the first film, including director Marwan Hamed, screenwriter Ahmed Mourad, as well as stars Karim Abdelaziz and Nelly Karim.
The Blue Elephant is one of the highest-grossing Egyptian films in the last 10 years. The film grossed more than EGP 35 million, and 1.2 million tickets sold during the Eid Al Adha season in 2014, achieving wide acclaim.
The Blue Elephant received a rating of 8.6 on IMDb with more than 21,000 votes by users, making it the highest-rated Arabic film on IMDb. The film is still one of the most-watched films on TV and VOID platforms.
Director Marwan Hamed adapted writer Ahmed Mourad's best-selling book The Blue Elephant that was released in 2012. The novel was shortlisted for the International Prize for Arabic Fiction (IPAF) in 2014.
[caption id="attachment_151294" align="aligncenter" width="600"]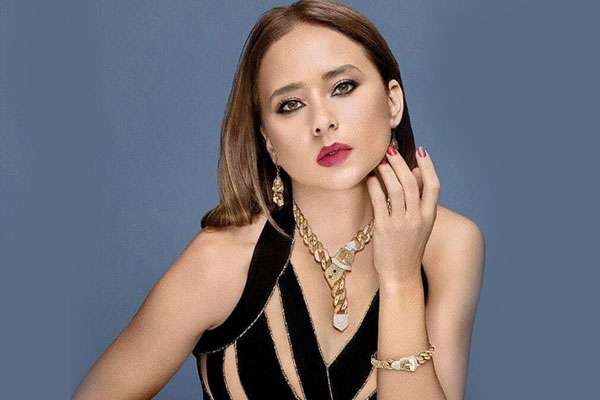 Nelly Karim[/caption]
It is worth mentioning that Karim, born on December 18, 1974, is an Egyptian actress, former model, and ballet dancer.
She was born in Alexandria, Egypt, to a Russian mother and an Egyptian father. Karim graduated from the Ballet Arts Academy and began dancing ballet at the Opera in 1991.
The actress has starred in many television series such as "Wajh al-Qammar", "Hadeeth al-Sabah wa al-Masaa", "al-Houb al-Kabir", and "al-Bannat".
[caption id="attachment_131453" align="aligncenter" width="1200"]
Nelly Karim[/caption]
Karim's latest artistic work is TV series "Bi 100 Wesh"(Many-Faced), which achieved great success in Ramadan.
The TV series also stars Asser Yassin, Moustafa Darwish, Islam Ibrahim, Sherif Desouqy, Ola Roshdy, Donia Maher, Mohamed Abd El Azim, Loai Omran, Zeinab Ghareeb, Salwa Mohamed Ali, Hanan Youssef, Sarah El Tonsy, and others.
It is written by Ahmed Wael and Amr El Daly, directed by Kamla Abou Zekry and produced by El Adl group.
It was scheduled to be premiered in Ramadan 2019, but the series filming stopped due to the failure to obtain the necessary permits for the censorship of artistic work.