Nail polish dates back millennia. People throughout history have paid special attention to their fingernails.
When the pandemic hit, there was a sudden, stark realization that the coloring, decorating, and embellishing of fingernails was for many, not simply about beautification. A closer look reveals that cuticle culture has long been entangled in highly charged matters, from classism and racial discrimination to politics and human rights issues.
Origin
The origin of the manicure cannot be attributed to one culture. Archaeologists discovered Egyptian mummies, dating to 5,000 BC, with gilded nails and henna-tinted fingertips. Around the same period, Indian women were painting their nails with henna, while ancient Babylonian men used 'kohl' to colour their nails.
According to "Nails: The History of the Modern Manicure" book, which was authored by Suzanne E. Shapiro and traces the origins of the modern manicure, revealed that archaeologists unearthed a solid gold manicure set in southern Babylonia, dating to 3,200 BC, that was part of combat equipment.
First nail polish
The Chinese are often credited with creating the first nail polish. In 3,000 BC, women soaked their nails in a combination of egg whites, gelatine, beeswax, and dyes from flower petals, which resulted in shiny nails tinted reddish pink. Roses and orchids were the most popular.
Long, colored talons, usually worn with highly decorative nail guards, created with hammered brass sheets inlaid with semi-precious stones, were an indication of wealth and social status. It was assumed if you could not possibly have such nails if you were of a lower class. Field work and 15cm talons do not coexist well.
The social significance of red nails
The social significance of red nails has been a constant through the ages. It was reserved for the elite, highlighting nail beds and social inequalities. Members of the Ming dynasty sported crimson lengthy nails, while the Egyptian queens Nefertiti and Cleopatra were known for wearing red nail polish. Lower-ranking citizens were forbidden from wearing anything but pale shades.
Contributors 
What the French, specifically the makeup artist Michelle Menard, can be credited with is introducing a glossy nail polish in the 20s using car paint, which was available only to a limited few. That changed in 1932 when Revlon launched, what currently being known as nail polish, and opened this aspect of manicuring to the masses.
The popularity of nail color continued for decades, even in times of economic instability, when it was considered an affordable and justifiable luxury. Some shades, such as Chanel's Rouge Noir, became famous.
In 1995, this dried-blood hue, made popular by Uma Thurman's character in 1994's film "Pulp Fiction", sold out on the first day it launched. The hype created a 12-month waiting list; it is still Chanel's bestselling product.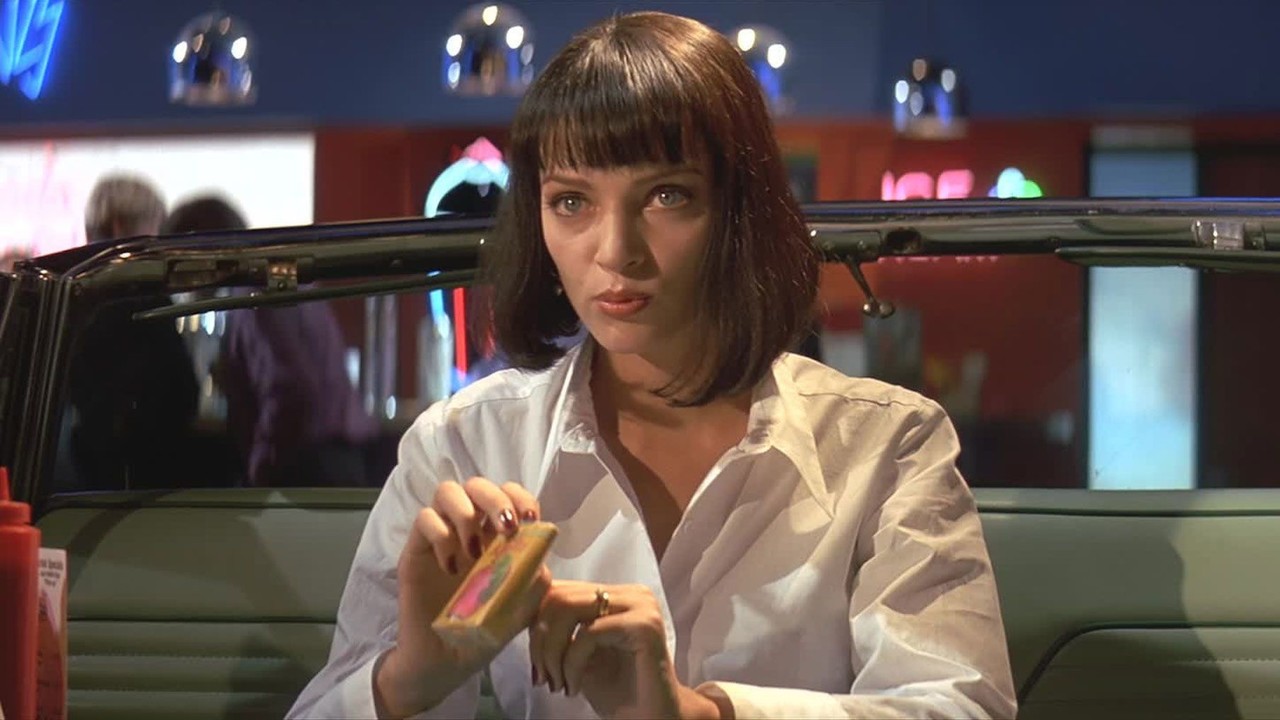 Having nails painted by a professional was largely the preserve of the wealthy until the rise of the nail bar. Thea Green, the founder of Nails Inc, brought nail bars to the UK. She opened her first nail bar in 1999, quickly expanded across the country. More recently, she launched a "clean" nail polish range.
Also, beauty entrepreneur Sharmadean Reid created a movement for a nail tribe looking for something more avant garde. She launched Wah Nails in Dalston, east London, in 2009. It was an immediate hit with the super-cool fashion crowd.
The manicure bar specialized in nail art, an antidote to the safe and well-mannered manicures that were all the rage and a style that was steeped in black culture and Reid's passion for hip-hop culture.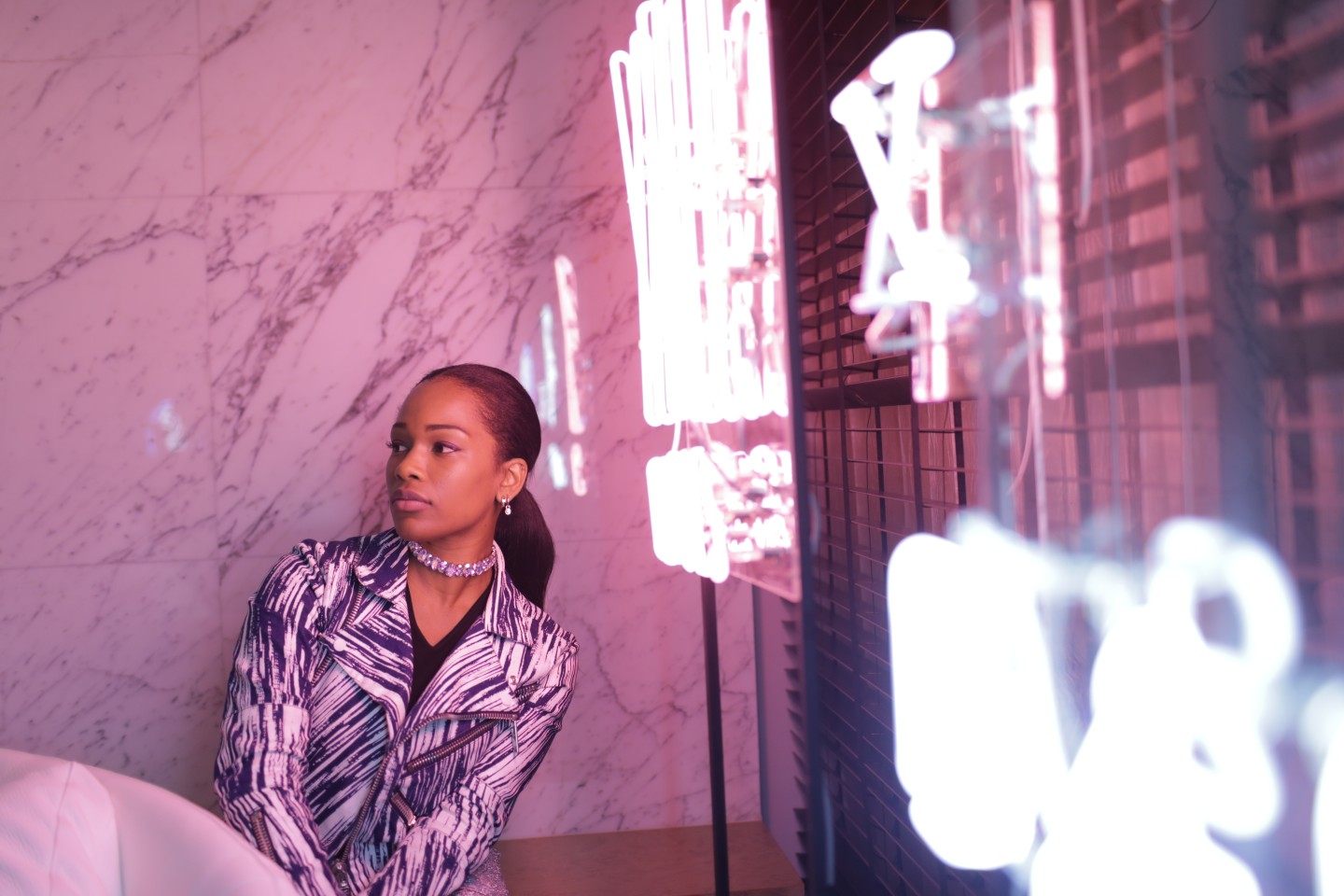 Modern cultural resurgence
Black women are the helm of nail art's modern cultural resurgence. They gave it new life, from Donyale Luna, the first woman of colour to appear on the cover of US Vogue, and the singer Glodean White, the wife of the late soul crooner Barry White, to Coko from SWV and Janet Jackson in the futuristic video for "What's it Gonna Be?!", where she sported hoop-pierced acrylic nails.
These performers helped to create a bejeweled, flamboyant, and over the top look, one that felt like black women pushing back against Eurocentric expectations that they should shrink from prominence.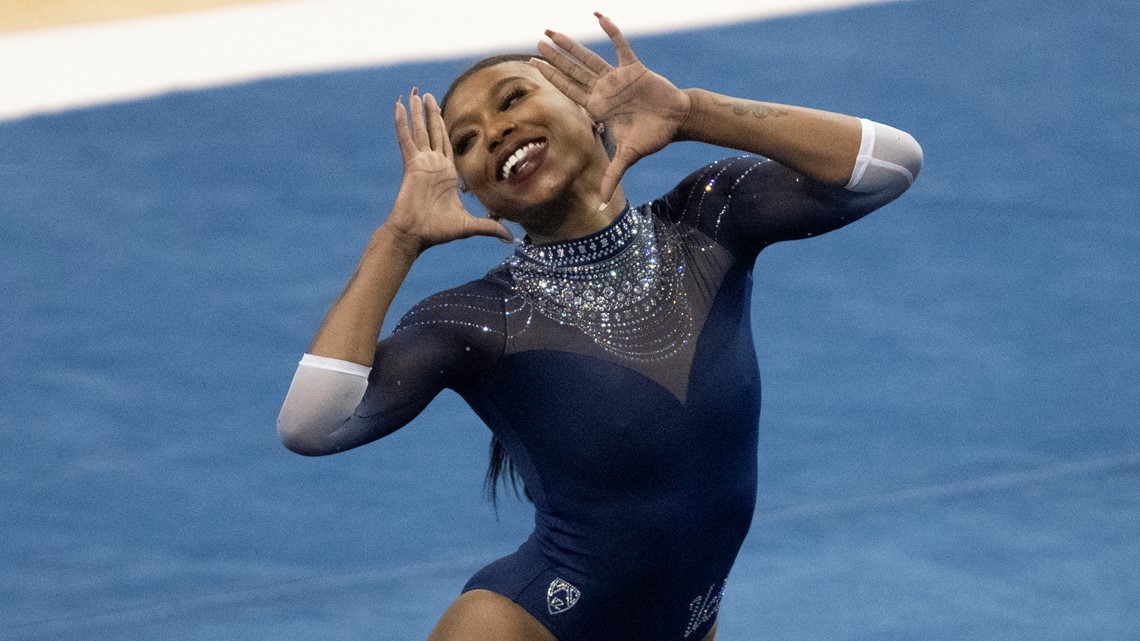 Instead, black women were creating their own language around what was beautiful. It's no coincidence that US gymnast Nia Dennis, 21, wore long, tapered talons to perform a routine, which went viral this week and was lauded for introducing elements of black culture into a traditionally Eurocentric sport.
The scale of the pandemic threatens the entire beauty industry. Many of the beauty services businesses in Britain have gone out of business.
Now, nail technicians, like so many others, are out of work. Many have switched to holding virtual masterclasses and collaborating with brands on social media. If anything, it feels as if, through its absence, the love for the manicure has intensified.
Manicure has been elevated to an art form under women such as Chaun Legend, whose clients include Kylie Jenner and Cardi B, Mei Kawajiri, who was named one of the 2019 New Wave Creatives at the British Fashion Awards, and Betina Goldstein, who was responsible for the talons of Zoë Kravitz, Florence Pugh, and Gemma Chan are known as "nail artists".