You cannot imagine that you are inside a Christian monastery when you see the shelves of the monastery library carrying interpretations of the Holy Qur'an, hadiths, books of jurisprudence, the history of Arab civilization, and Muslim scholars. This is what a Christian library in Cairo has embraced.
The Dominican Institute for Oriental Studies was founded in Cairo in 1930. It represents a cultural window and a view of all aspects of human knowledge.
The institute includes the largest and greatest Islamic library, seeking to establish cultural relations and build solid and strong bridges that seek to consolidate solid foundations of friendship and rapprochement and restore life to intellectual relations between the two parties.
The library was officially inaugurated in 1953. Its importance stems from its design on the latest practical and office styles. It contains a large hall for reading and another for study seminars for researchers and students.
The books are indexed according to the mechanisms and pillars of the work of a program that is broadcast on the internet under the name of Al-Kindi Center for Research and Development (KCRD) , which enables students to shorten the effort spent in searching for specific references.
The library includes many pisions in the various branches of Arab culture, including Arabic language, Islam, the Qur'an, hadith, jurisprudence, Islamic philosophy, theology, mysticism, the history of Islam, Western books influenced by Arab culture and vice versa, Arab Islamic art, and architecture. The library has more than 150,000 books and thousands of rare books.
The director of the Dominican Fathers Institute in Cairo, Father John Druel, who is French, said that the monastery was initially established as a branch of the Dominican Fathers' Monastery located in Jerusalem. He added that there was no intention at the outset to establish an institute for studies or a library, but thinking about establishing the library began after the end of World War II was in 1945. Work was carried out on the project until the library was actually opened in 1953.
[caption id="attachment_208288" align="alignright" width="237"]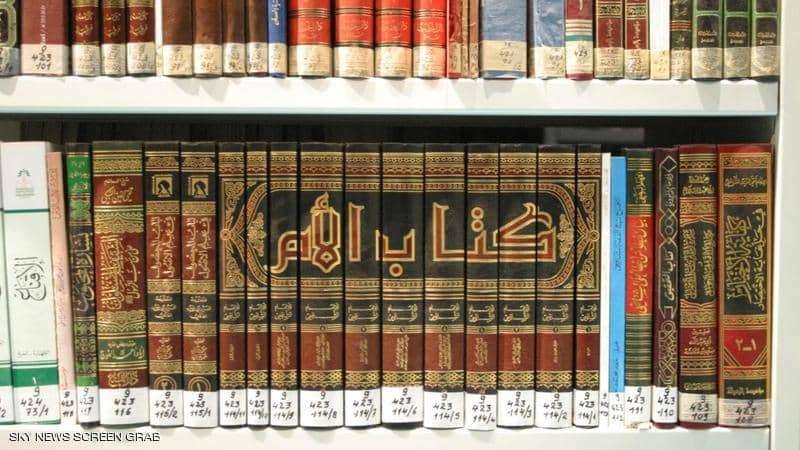 Islamic books at Dominican Institute for Oriental Studies[/caption]
In statements to Sky News Arabia, Druel added that the establishment of the institute and the library came through a request from the Vatican to study Islam and that the function of the monks in the monastery is to promote Islamic-Christian cooperation, increase the rapprochement between religions and deepen mutual understanding between religions.
He pointed out that the document on a human brotherhood that was signed in Abu Dhabi between Pope Francis and Al-Azhar Grand Imam Ahmed El-Tayyeb is a step in the way of proving that religions are part of the solution and that with Islamic-Christian dialogue we can look towards a future based on understanding and cooperation.