Brilliant Egyptian actor Mohamed Sami has signed a three-year contract to create content for Synergy production company.
Sami is set to direct and write content for the production company during the year of 2021, 2022, and 2023.
The director announced the news via Instagram.
Sami posted a photo on Instagram of him with the company manager Hossam Shawky, and captioned: "With Mr. Hossam Shawky today; I signed a contract with Tamer Morsi's Synergy for 3 years as a director and a writer for 2021, 2022 and 2023, God willing."
https://www.instagram.com/p/CCRy_hwnMR9/?utm_source=ig_web_copy_link
Mohamed Sami's upcoming work
Sami is slated to participate in the holy month of Ramadan with TV series "Nasl Al-Agrab" (The Descendants of the Strangers).
The series is written and directed by Sami, and starring Ahmed El Sakka, Amir Karara, Mai Omar, and others.
Egyptian actor Mohamed Ramadan was in talks to join the series alongside El Sakka, however, he declined as he prefers to be the lead actor.
Karara was nominated instead, something that everyone was comfortable with due to the friendship and friendly nature between El Sakka and Karara, which is guaranteed to be one of the most interesting TV series presented in the forthcoming Ramadan.
Sami participated last Ramadan with Egyptian actor Mohamed Ramadan's new TV series "Al Prince", which achieved great success during its premiere.
[caption id="attachment_131051" align="aligncenter" width="600"]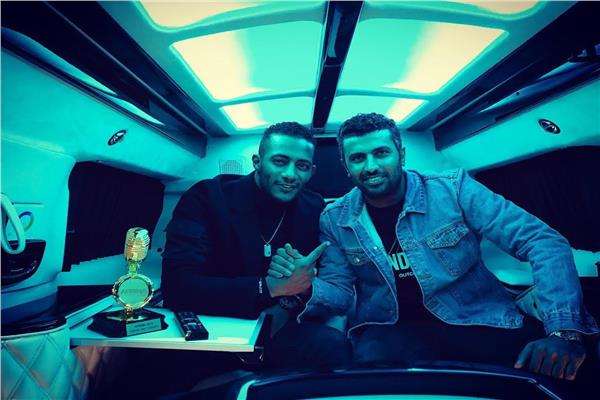 Mohamed Ramadan (L) Mohamed Sami (R)[/caption]
Furthermore, Sami is cooking something with Egyptian actor Ahmed El Sakka, who took to his Instagram on June 8 to tease his fans with the new mysterious project.
Some speculate that they are collaborating on El Sakka's movie, which productions halted years ago in the U.S due to production problems, which was set to be directed by Sami.
Moreover, he shared a photo on Instagram stories of himself with Sami, and captioned: "Wait for the surprise, What do you think it will be?".
[caption id="attachment_133023" align="aligncenter" width="570"]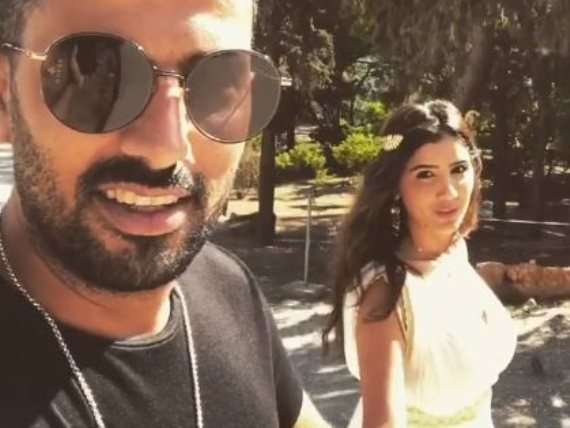 Mohamed Sami and Mai Omar[/caption]
It is worth mentioning that Sami, born on August 26, 1983, started his early career as Music videos and TV commercials' director.
He directed video clips for singers including Lebanese singer and actress, Haifa Wehbe. Sami's work stretched out to include other productions for the cinema and television such as TV series "Adam", and movie "Omar and Salma part 3".
In 2010, Sami had tied the knot to Egyptian actress Mai Omarand after a love story. They have two daughters, Taya and Celine, whom they are serious about protecting their privacy.
He is best known for his work in TV series "Al Prince" (2020), TV series "Weld El-Ghalaba" (2019), movie "Tesbah Ala Khair" (2017), movie "Jawab Eteqal" (2017), TV series "Al-Ostora" (2016), movie "Ahwak" (2015), TV series "Kalam Aala Wara" (2014), TV series "Hekayet Hayat" (2013), movie "Omar wa Salma 3" (2012), TV series "Ma Sabek El Asrar" (2012), and TV series "Adam" (2011).