Blazers always make an appearance on the runways, no matter what season is, as blazers are always trending as they are 100% a wardrobe basic.
So, what is trendy for this timeless outerwear style, and what's in store this spring?
The collarless blazer, with no lapels insight, this detail, although subtle, somehow still feels very significant, so much so that it is deemed the blazer trend of this year.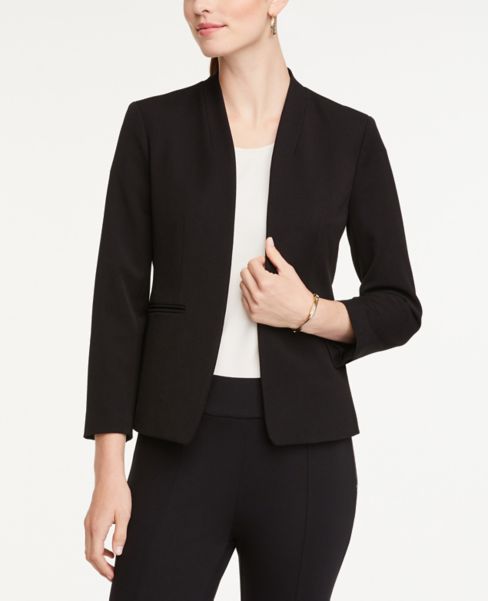 The collarless blazer had moments at the Spring/Summer 21 runways. This particular style offers up great opportunities to show off a funky collar should you choose to layer a shirt underneath.
The look also presents the wearer an opportunity to wear necklaces with no distractions from the lapel, and overall, giving them a chic look.
The lack of a collar creates such a streamlined silhouette that reads extremely elevated no matter how it's styled. It can be worn with turtlenecks, chic scoop-neck tees, matching skirts and trousers, exuding a more relaxed and easy-going look compared to the regular blazer.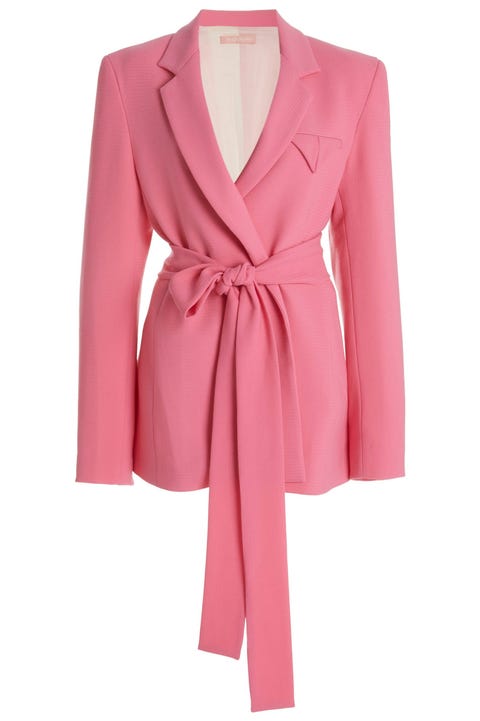 The styling options are endless, from single button tartan blazer to belted blazer, also in trends are pinstripe blazer with a patch, wool flannel, and contoured wool.
Furthermore, the fitted blazer dress, fitted crop, fitted denim, and velvet fitted are trendy.