Egyptian actress, Amina Khalil's TV series "Leh la" will no longer participate in the Ramadan 2020 drama marathon.
The series was slated to be screened during the second half of Ramadan, however, its production was suspended to stem the spread of the novel coronavirus, which its creators failed to catch up with the shooting schedule due to lack of time.
Khalil took to social media to announce the news on Instagram as well as to thank those who have been asking for the series latest update.
"Thanks to everyone who asked and cared about the release date of TV series "Leh la"... Unfortunately, due to the limited time and because it was necessary for you to see it in its best form ... We decided to postpone the series until after Ramadan. "
"You will know immediately once the date is set, thanks to all who waited for the series and asked about it ... Every delay has its blessing." she concluded.
[caption id="attachment_126296" align="aligncenter" width="620"]
Amina Khalil[/caption]
Last April, Egyptian superstar, Amal Maher released, "Elly Qadra" the theme song for TV series "Leh la" on her official "YouTube" channel, which reached over 2.4 million views, so far.
The theme song is by the lyrics of Nader Abd Allah, and composed by Khaled Ezz.
The TV series, consists of 15 episodes, is written by Mariam Naoum and directed by Mariam Abou Ouf.
Leh la also stars Sherine Reda, Hala Sedki, Hany Adel, Omar Al Saeed, Sherine, Mohsen Mohy El-Din, Abdel Rahman Abou Zahra, and others.
Khalil's latest artistic work is film "Lis Bagdad" (The Thief of Baghdad).
Lis Bagdad co-starring Mohamed Emam, Yasmin Raeis, Salah Abdallah, Fathy Abdel Wahab, Amina Khalil, Mohamed Abdel-Rahman, Ahmed Rizk, and others.
The film is written by Tamer Ibrahim, and directed by Ahmed Khaled Mousa.
[caption id="attachment_110767" align="alignnone" width="738"]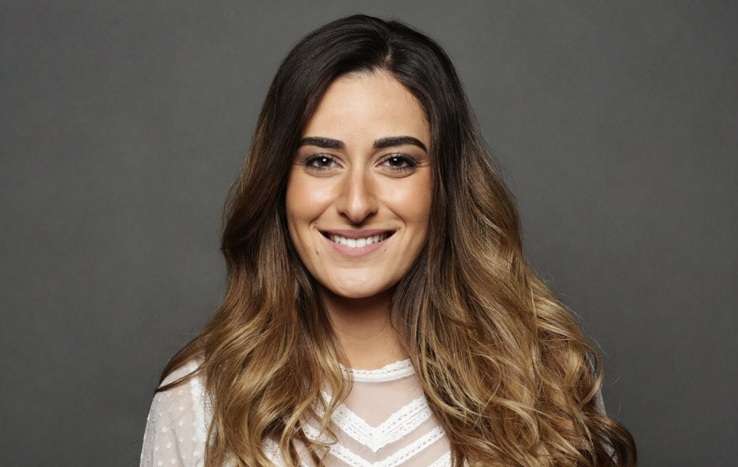 Amina Khalil[/caption]
The coronavirus was first reported in Wuhan, China, and has infected more than one million people and killed over 234,139 worldwide. It also hit a number of celebrities and top political figures around the world.
On March 11, the World Health Organization (WHO) declared coronavirus a global pandemic as the new virus has rapidly spread to more than 800,000 people from Asia to the Middle East, Europe, and the United States.
Transmission of viruses between humans happens when someone comes into contact with an infected person's secretions, such as droplets in a cough.
Coronavirus can also be transmitted by coming into contact with something an infected person has touched and then touching your mouth, nose, or eyes.
It is known that older people appear to be more vulnerable to the effects of the emerging virus.
The virus caused complete paralysis in all activities and events with large gatherings worldwide due to concerns over the spread of the virus.
Furthermore, countries have tightened restrictions on movement and travel, with the aim of curbing the spread of the Coronavirus, and some have pledged billions of dollars in economic stimulus programs to reduce the economic repercussions of the crisis.
[caption id="attachment_126292" align="aligncenter" width="620"]
Amina Khalil[/caption]
Amina Khalil: A brief
Khalil, born on October 26, 1988, studied acting at the American University in Cairo.
She graduated in 2009 and traveled to the United States where she studied at the Lee Strasberg Theatre and Film Institute. Her uncle is the famous Jazz musician Yehya Khalil.
In 2014, she received the Jury Prize for the film festival Asham Film Society's annual Forty Egyptian cinema.
Khalil is known for her roles in 2018 film "122", in 2018 film "El Badla", in 2017 film "Sheikh Jackson", in 2017 film "El Khaleya", in 2017 film "El Kenz", in 2015 film "Plan B", and in 2013 film "Asham".
She is also known for her appearances in 2018 TV series "Layali Eugenie", in 2018 TV series "La Totfe' Al Shams", in 2016 TV series "Grand Hotel", in 2015 TV series "Esteefa", in 2014 TV series "Saheb El Saada", in 2013 TV series "Negdeb Law Qolna Mabenhebesh", in 2012 TV series "Sharbat Louz", in 2012 TV series "Taraf Talet", and in 2011 TV series "Al Jamiaa."