Tonight, the final full moon in 2021 will brightly appear in the sky and will attract all sky events lovers to enjoy a shining cold night, media agencies reported.
December's full moon phenomenon will last for three successive days, and it can be, for sure, spotted by the naked eye.
According to Native American culture, each full moon carries a definitive name inspired by its season. December's moon is called "The Cold Moon" as it takes place in the cold winter.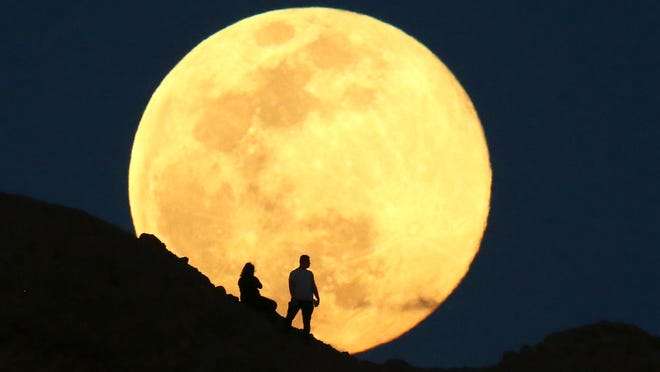 The climax of the full moon will be on Tuesday, while the longest night of the full moon will be tonight.
The winter season will start at 5:59 on Tuesday.
Last month, a rare blood phenomenon haunted the sky in several countries around the world as a result of a partial lunar eclipse which is the final one in 2021.
The event was the longest since February 1440 as it lasted for three hours, 28 minutes, and 23 seconds, according to NASA.