The trailer for American actor Zac Efron's new survival thriller movie "Gold" has been revealed on Tuesday.
The footage featured the actor's astounding transformation, as well as his character's fight to survive in a particularly dire set of circumstances.
Australia-born Anthony Hayes is also starring and directing the movie from a script he co-wrote alongside co-writer and partner Polly Smyth.
"Gold" is centered around two men (played by Efron and Hayes), who discover a large gold nugget in the middle of the Australian desert.
They decide to separate in order to protect their treasure with one set to stay with the gold while the other is to get the excavator and equipment required for the excavation.
Efron's character must fend for himself against the dangers of the desert while ignoring the suspicion that he has been abandoned to his fate.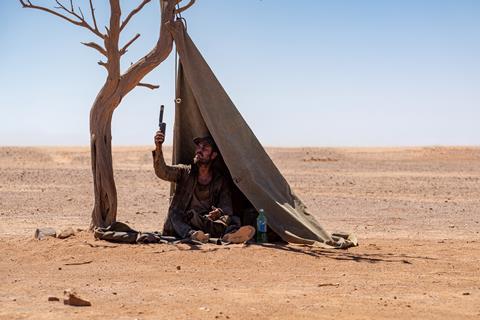 In June, the movie was sold to Screen Media following a competitive battle that included many distributors and studios.
Foreign sales will be handled by Altitude Film Sales while Madman Entertainment is in charge of local theatrical distribution.
John and Michael Schwarz will also serve as producers for the movie. The executive producers include Andrew Mann, Peter Touche, Paul Wiegard, Simon Williams, Will Clarke, Nick Forward, Andy Mayson, and Mike Runagall.
The movie was financed by the South Australian Film Corporation and shot in the Flinders Ranges municipality, in Australia in late 2020.
"Gold" will debut in theatres on January 13, 2022, and become available for streaming on Stan on Australia Day, January 26.