Renowned Egyptian actor and director Mohamed Sobhy is preparing for season 9 of the hit TV series "Yomyat Wanees".
"I want to introduce the new generation and tackle the idea about whether if we did them wrong or vice versa," Sobhy told Radio 9090.
He continued: "The ninth season see Wanees in a new confrontation. He went into a confrontation with his children in season 6 where they told him that he raised them wrongly."
The acclaimed actor pointed out he met university students who noted they had been raised on the series principles and can't deal with liars and hypocrites.
"They were ashamed to have morals and their friends had made fun of them," Sobhy added.
The series premiered in 1994 and starred Souad Nasr, Gamil Ratib, Abdullah Musharraf, Sameh Al-Shuja, Hoda Hani, Hadi Khafaji, and Reem Ahmed.
Sobhy created the series alongside screenwriter Mahdi Youssef and director Ahmed Badr El-Din.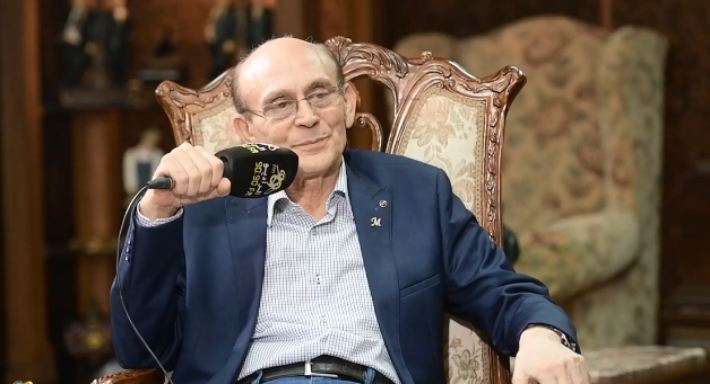 Sobhy was last seen in the musical comedy play "Nogoum Al Dohor".
The play returned for a new season during Eid al-Fitr.
It also stars Samira Abdel Aziz, Abdel-Rahim Hassan, Gihan Kamary, Rehab Hussein, Shawky Tantawi, and others.
The play is based on an idea by Sobhy, who also directed and penned the script alongside Ayman Feteha.
It tackles many issues that impact the Egyptians in a social comedy genre.
The musical performance is written by Abdullah Hassan and composed by Sherif Hamdan.