She is set to present several of her popular and latest songs.
Said promoted the concert, saying: "After a long absence from performing in my beloved country Morocco and in my wonderful city "Rabat"… I return to perform on Saturday at the OLM Souissi theater. I missed you so much."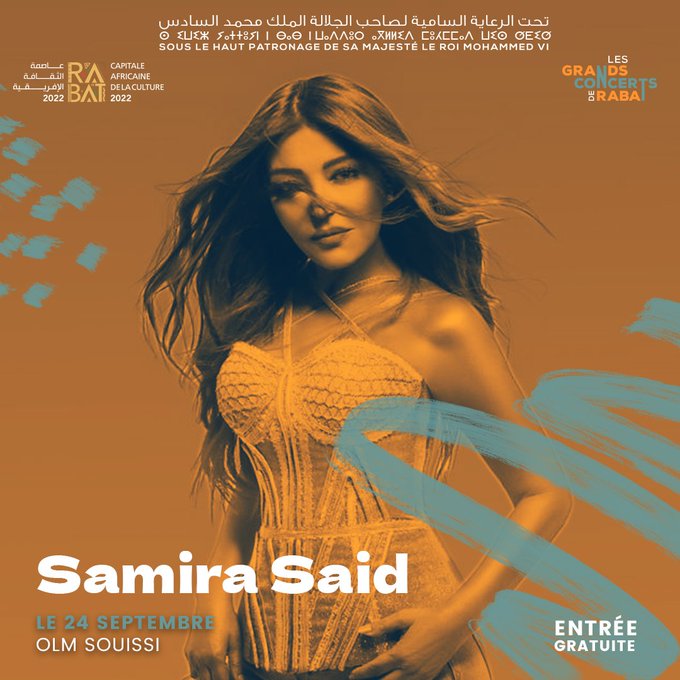 The diva, born Samira Abdul Razzaq Bensaïd in 1958 in Rabat, Morocco, is one of the most talented singers in the Middle East.
She presented her first original song "I love noodles" at the age of nine. She was discovered on the music program, "Mawaheb", broadcast on Moroccan TV, and then moved to Egypt where her fame began.
Said started working with well-known composers and lyricists and presented mainly sings in the Egyptian dialect and recorded many hits that achieved great success in Egypt such as "Mahassalsh Haga", "Youm Wara Youm", "Ben Lef, "Sayidati Sadati", "Malich 3inwan", and "Akher Hawa".
In 1978, she made her acting debut in the film "Saaktob Ismak Ala Arrimal" (I Will Write Your Name in the Sand).
Said represented Morocco in the Eurovision Song Contest 1980 presenting the hit song "Bitaqat Hub".