Egyptian actress, Riham Abdel Ghafour will star alongside actor Mohamed Farag in the series adaptation of the late novelist Dr. Ahmed Khaled Tawfik's novel "Room 207".
The actress will play the female lead in the series.
The adaptation is a Horror/Thriller genre that consists of 10 episodes. It is directed by Tamer Ashry and scripted by Tamer Ibrahim.
The novel, which takes place in 196, revolved around hotel room number 207, which the owner declines to close despite its strange occurrences.
Many enter the room but a few survive physically, those who do escape the room carrying unforgettable and horrible memories.
Gamal Al Sawaf took it upon himself to resolve the mysteries of the room.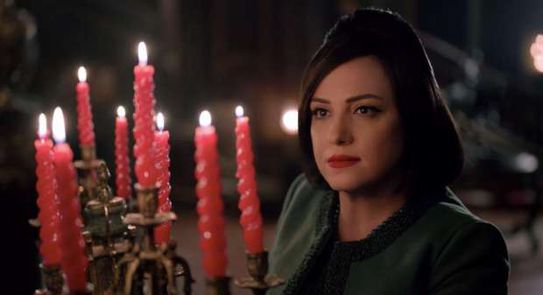 Abdel Ghafour was last seen in TV series "Qasr El Nile".
The series also stars  Dina El Sherbiny, Ahmed Magdy, Salah Abdullah, Sabry Fawaz, Mohamed Mahmoud Abdel Aziz, Mariam El Khosht, Ahmed Khaled Saleh, Mahmoud El-Bezzawy, and others.
It is written by Mohamed Suleiman Abdul-Malik, directed by Khaled Marei, and produced by i Productions.
"Qasr El Nile" marks the second collaboration between Abdel Ghafour and El Sherbiny. They collaborated for the first time in the 2019 TV series "Zi El Shams".