Lebanese recording artist, Nancy Ajram is set to perform live at the Fouad Chehab Stadium in Lebanon, on Thursday, August 18.
She is set to present several of her popular and latest songs.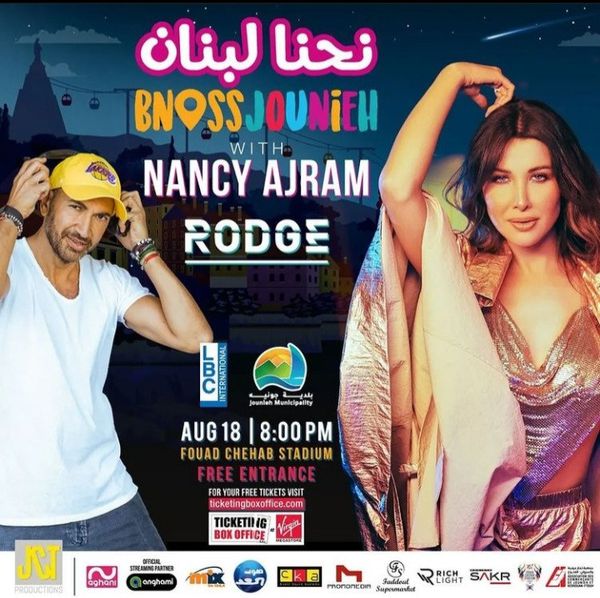 On the other hand, Ajram is set to perform at the Gamers8 esports festival, in Riyadh Boulevard City, Saudi Arabia, on Thursday, August 11.
The evening will also feature performances by rapper Marwan Pablo, Marshmello, and DJ Cosmicat.
On July 14, the eight-week event kicked off at Boulevard Riyadh City. Gamers8 is held under the theme "Your Portal to the Next World" and is described as "the biggest esports and gaming event worldwide", with tournaments being played alongside various entertainment and cultural offerings.
The Saudi Esports Federation will feature more than 1,000 activities, from concerts to comedy and magic shows.
The acclaimed singer, born on May 16, 1983, is considered one of the best female singers in Lebanon and the Arab world.
Ajram began performing as a child and participated in several television shows. Ajra released her debut studio album "Mihtagalak" in 1998.
She rose to fame after the release of the controversial smash hit single "Akhasmak Ah" and the debut of her third studio album "Ya Salam" in 2003.
Ajram participated in the most significant Arabic festivals and won multiple awards, most importantly the 2008 World Music Award for best-selling Middle Eastern artist.