Egyptian superstar, Mohamed Hamaki will perform live at the Zahya, in New Mansoura city, Egypt, on Saturday, July 23.
He is set to present several of his popular and latest songs.
The event is will begin at 06:00 PM (Cairo local time).
The concert tickets are sold for a total cost of EGP 300.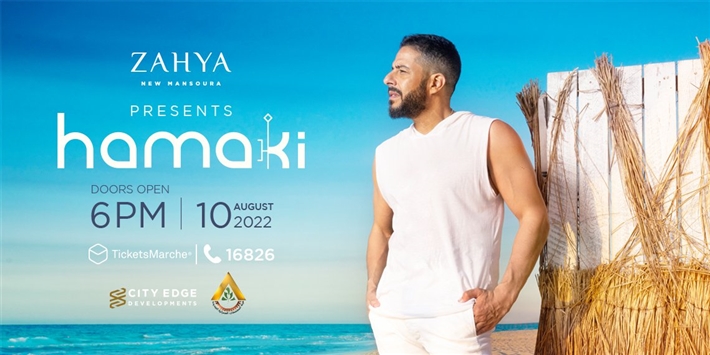 Hamaki, born on November 4, 1975, is one of Egypt's and the Middle East's most talented male singers.
He released his first single in 1997 and his first album "Khalina Neesh" (Let's live) in 2003. Hamaki's music career consisted of more than a dozen songs and 9 albums.
The superstar won many awards including the "Best Arabia Act" award at the MTV Europe Music Awards in 2010, and the "best singer" award in 2008 at MTV music awards.
In 2018, he served as a judge on season 4 of "The Voice: Ahla Sawt", the Arabic version of the Dutch show "The Voice", which debuted in Beirut on September 14, 2012.
Hamaki judged alongside Elissa, Assi El-Hellani, and Ahlam. He returned as a judge on the Season 5 of the show alongside Ahlam, Samira Said, and Ragheb Alama.
In 2021, he collaborated with the American company Epic Games for a concert in the creative mode of the popular videogame Fortnite.
During the concert, several of his songs were heard. He also released a new song "Leilet El Omr ", which was made available for purchase in the game's Item Shop.