French luxury group Hermès International unveiled Saturday its Spring/Summer 2022 women's ready-to-wear collection at the Le Bourget Airport, north-northeast of Paris, France.
Robot cameras filmed the models as they marched in fitted leather crop tops, silky dresses, and relaxed trousers down a circular catwalk set up in a hangar.
The show is a part of Paris Fashion Week, which runs through Oct. 5 and kicked into full swing this season with dozens of brands hosting in-person shows following months of disruption due to the coronavirus outbreak.
Hermès Artistic Director Nadège Vanhee-Cybulski also featured modern feminine touches to the collection with paper-bag waists on long skirts and trousers.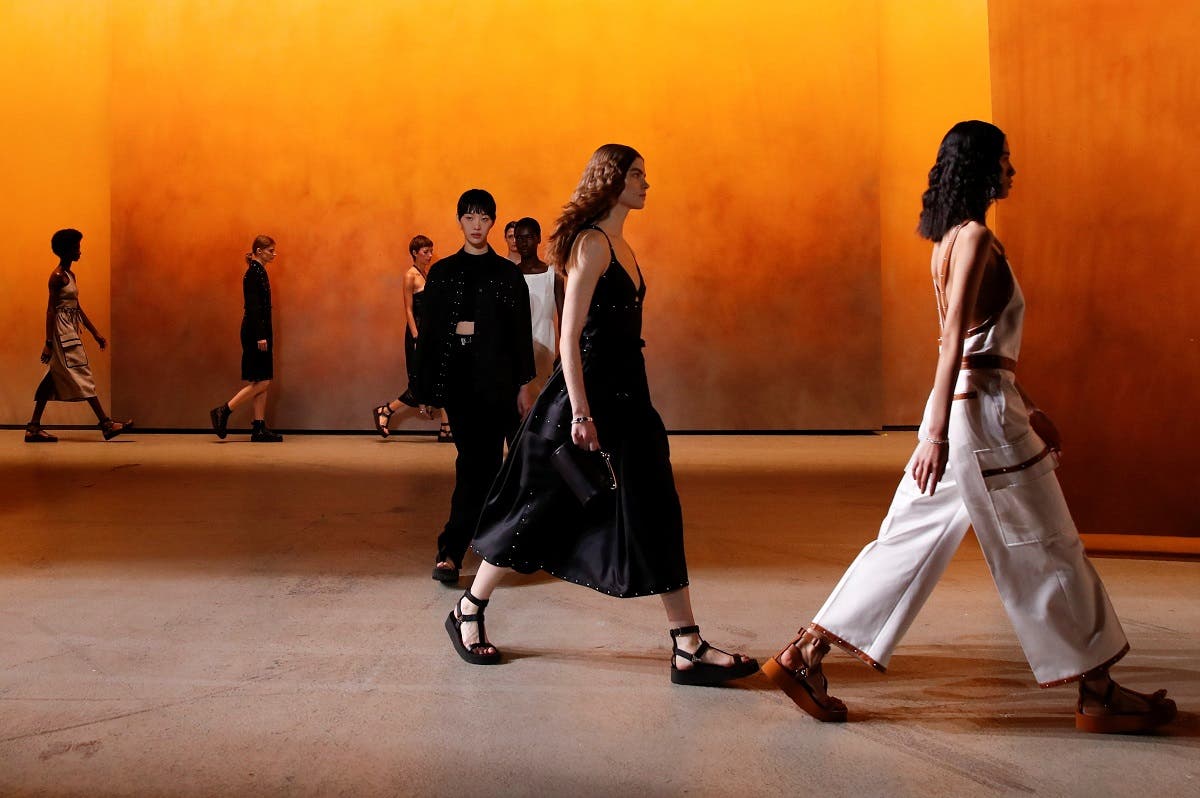 In a nod to the house's tradition as a saddlery maker, tops and jackets were decorated with discrete leather buckles and studs, while yellow jackets in leather brightened the muted palette of neutral colors.