The American band Black Eyed Peas visited the Egyptian cultural heritage sites in Luxor.
Egypt's Ministry of Tourism and Antiquities shared Friday photos from the visit on Instagram and captioned: "The Black Eyed Peas band visit to Luxor ahead of their concert in Cairo."
American rapper Taboo, a member of the Black Eyed Peas, also shared Thursday photos from the visit on Instagram and captioned: "We are in Egypt and Respectfully I want to make it clear our local guides insisted we wear this garb,".
"I wanted to make sure it was ok with the locals and they insisted because of the heat (always respecting cultures and customs, I am mindful and want to always be Respectful, but like I said our guides insisted so we abridged," he added.
"The history and the power I'm feeling learning about this special place is something I can't explain, I am thankful and blessed that the Black Eyed Peas was the thing that got us here …. We will bring the energy and the inspiration we have received today to Our gig in Cairo Egypt … Much love .. #alwaysleadwithrespect."Taboo concluded.
The Black Eyed Peas are slated to perform tomorrow, Saturday, their first-ever concert at the Great Pyramids of Giza.
The concert is set to begin at 7:00 PM (Cairo local time) and streamed on LIVENow.
The musical group was founded in 1995 and consists of rappers will.i.am, Taboo, and apl.de.ap. Filipino singer-songwriter J. Rey Soul joined the band in 2018.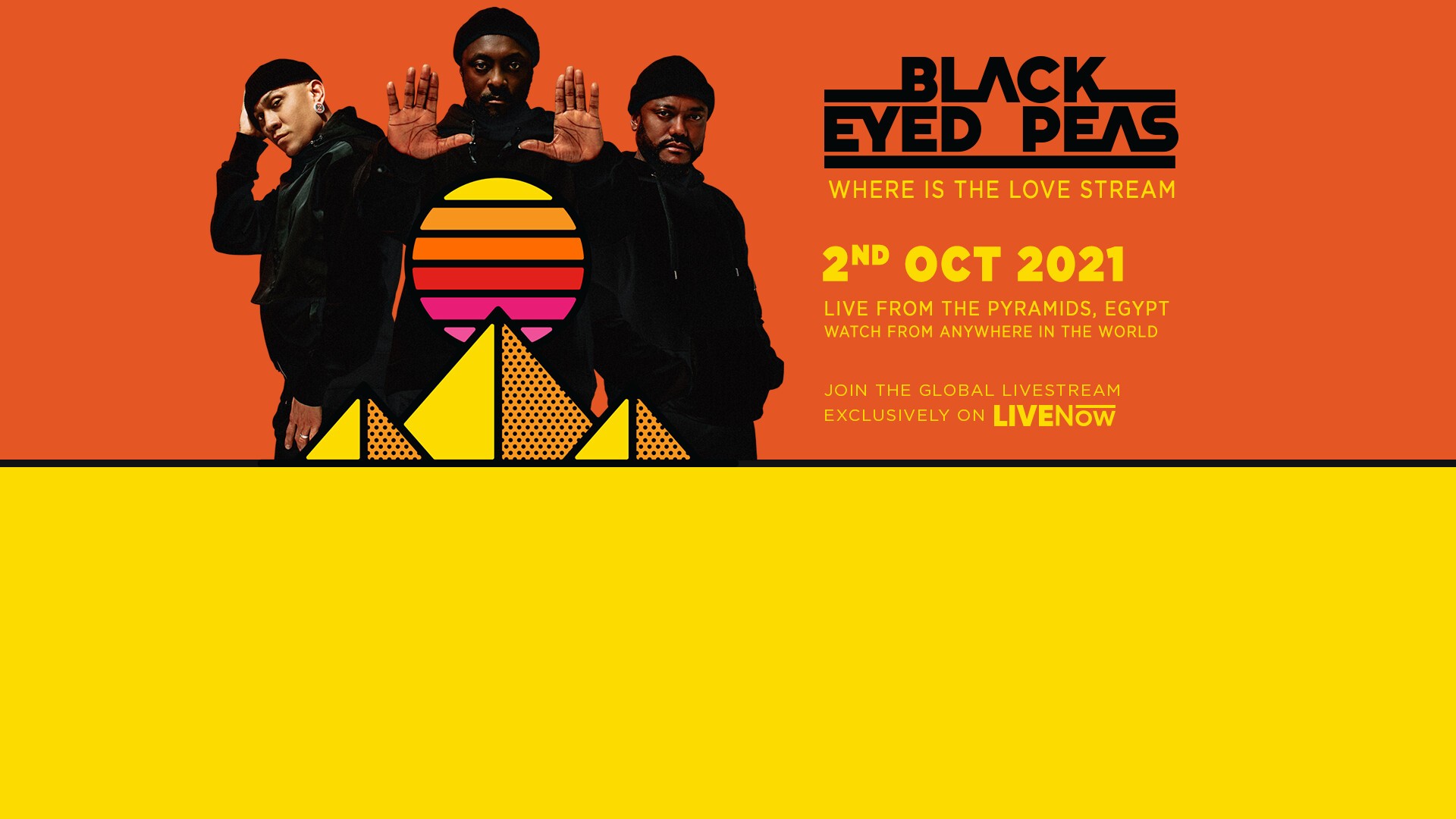 In a new interview, the Black Eyed Peas shared their excitement about the upcoming concert and noted that it has been a great two weeks of performing in front of live audiences again and described the experience as "pretty surreal and fantastic".
"To end off our run here in Cairo, It is going to be an amazing experience," Taboo said.
Will.i.am, one of the world's biggest music moguls, said the trip was inspired by his favorite disco act, noting he grew up listening to Earth, Wind & Fire, and just staring at the album covers because it was full of Egyptology.
He shared that his personal love for Earth, Wind & Fire made him always dream about coming to Egypt and play near the pyramids.
Black Eyed Peas also explained that their shows after a little different now with backstage "mask police" and constant PCR testing, noting their venues are safe places to be.