Syrian superstar Assala Nasri will perform live in Saudi Arabia, on Thursday, May 26.
She is set to present several of her popular and latest songs.
The concert is held as a part of the Jeddah Season.
Nasri is also slated to perform at the Cairo International Conference Centre, in Nasr City, Egypt, the next day.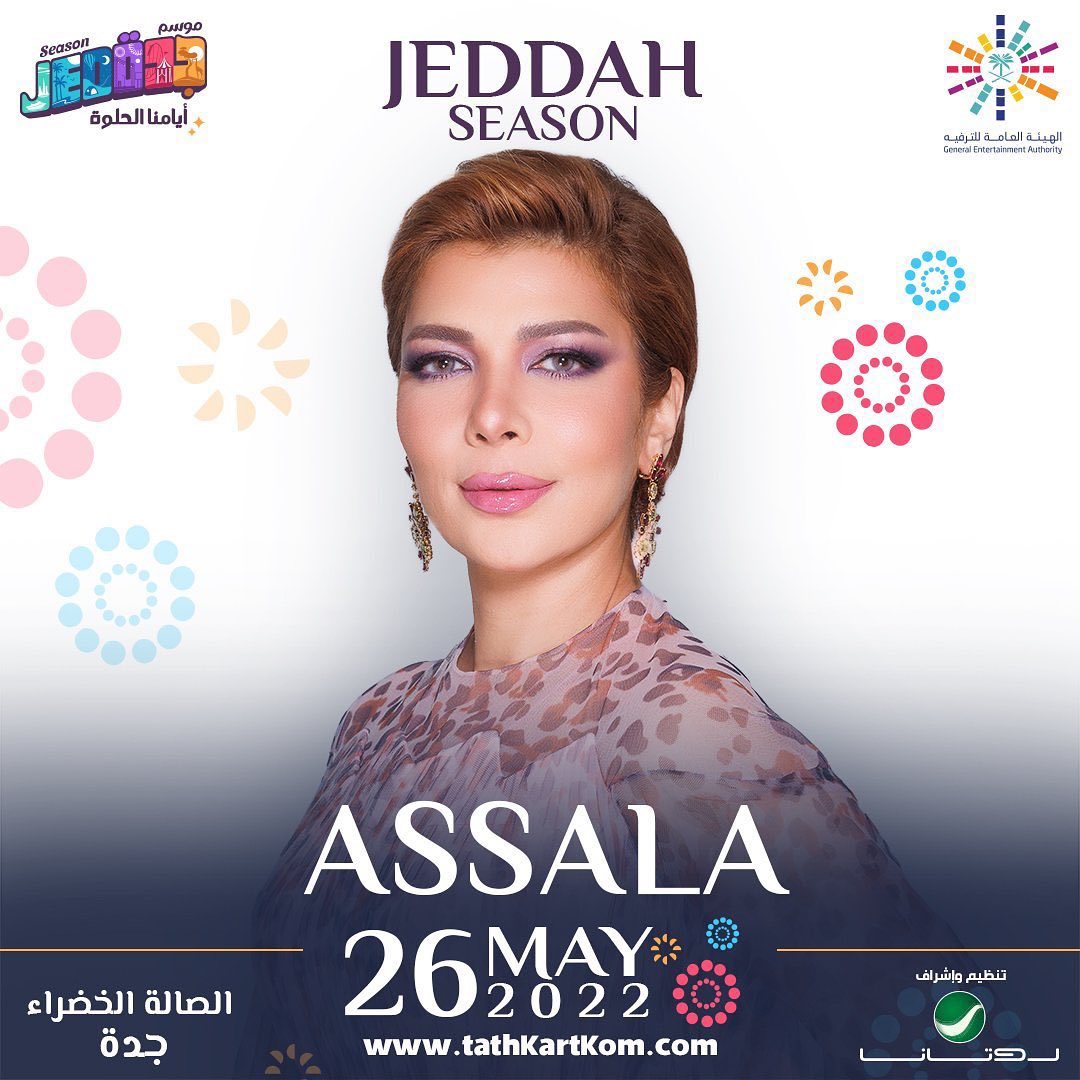 On the other hand, the acclaimed singer is working on a new album.
The album will include Egyptian and Gulf dialect songs as well as two Lebanese tracks.
Nasri released her last album "La Tastaslim" (Do not Give Up) in September 2021.
In the album, she cooperated with a large number of poets and composers, including Badr Abdel Mohsen, Azouf, Muhammad Abu Nimah, Yasser Buali, Muhammad bin Abdulaziz, and Saudi bin Muhammad al-Abdullah al-Faisal.