Whether you're looking for a calm stretch of crystal sand in Hurghada, Egypt or a family-friendly resort in the middle of the Red Sea, there are enough options out there to suit every type of traveler.
Here are the best attractions in Hurghada, the ones that Sada Elbalad English (SEE) readers thought about this year—and can't wait to return to.
From Giftun Island and Hurghada Marina to Hurghada Aquarium, Hurghada charms travelers at every turn.
Giftun Island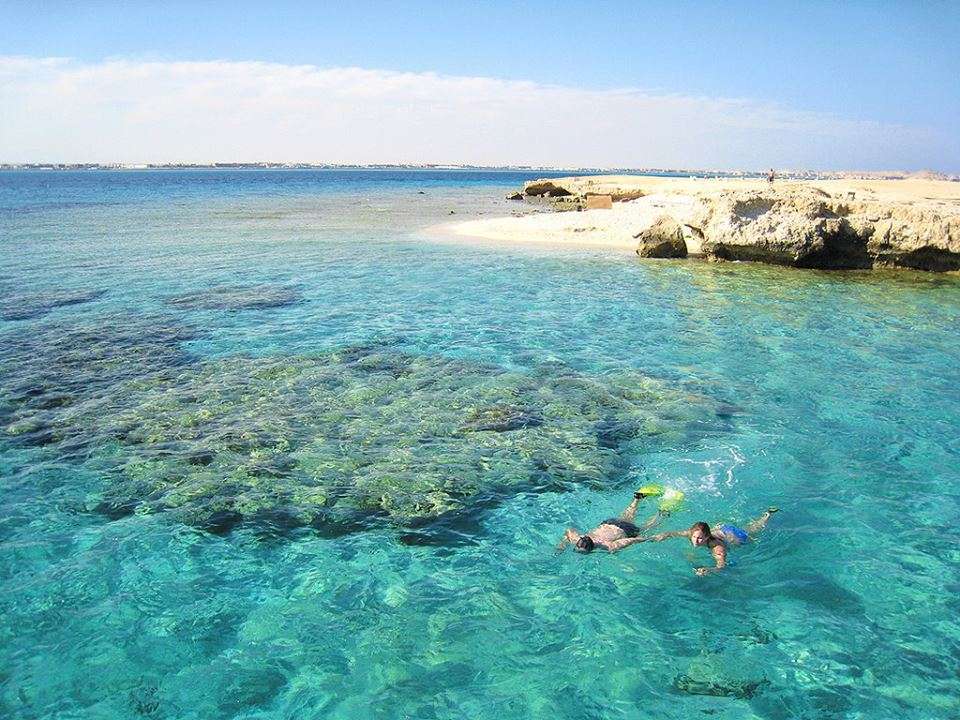 A gorgeous massive, uninhabited island located just a 50-minute boat ride from the Hurghada Marina, Giftun Island is part of Hurghada Keys Nature Reserves. Its crystal white-sand shores, pristine waters, and colorful reefs make it a popular day-trip destination for snorkeling and ping.
Undeniably one of the most popular beaches on the island, if not in the Red Sea, Orange Bay, which has many hidden secrets, sits in the southeastern of Giftun Island. It is famed for its palm trees and long stretch of powdery white sand.
Considered one of the island's best public beaches and most photographed beaches, the calm waters here are perfect for swimming, wading, kayaking, and other water sports.
Hurghada Marina
Hurghada Marina, which is known for its cobblestone harbor, lined with brightly colored houses, has become one of the city's major dining destinations and comes alive after midday.
It also offers unique experiences no matter your tastes. There's something for everyone. Moreover, that includes would-be seafarers! So, if you're fond of cruising the beautifully blue waters on a gloriously sunny day, you're gonna love the spectacular yacht cruises in it.
Hurghada Aquarium
You don't need to embark on a snorkeling vacation or ping adventure to experience the wonders of the Red Sea floor, because Hurghada actually features one of the best aquariums in the world, which means to see marine animals and habitats up close, all you have to do is plan a day trip.
Welcoming more than one thousand visitors per year, the Hurghada Aquarium sits right along Ahia Harbor. The waterfront aquarium is home to whale sharks, tiger sharks, hammerheads, thresher sharks, and dolphins.