The Cairo Drama Festival (CDF) will roll out the red carpet for its first edition, at El-Manara International Conference Centre on Wednesday evening.
Many public figures, Egyptian and Arab stars are expected to attend the opening ceremony.
The CDF honors work that is produced by Egyptian producers, stars Egyptian actors or works with Egypt as a major location.
The festival's jury members examined more than 20 TV series that screened last Ramadan to analyze the shows in accordance with a number of specific evaluation criteria based on the overall quality to honor their makers.
The jury members consist of a large group of experts in different fields: Sabrien, Ahmed El-Sakka, Mohamed Mamdouh, director Tamer Mohsen, critic Khairiya Al-Bashlawi, director of photography Mohsen Ahmed, Rageh Daoud, Hatem Hafez, and Medhat Al-Kashef.
The festival is chaired by veteran Egyptian actor Yehia El-Fakharany and organized by the pod company.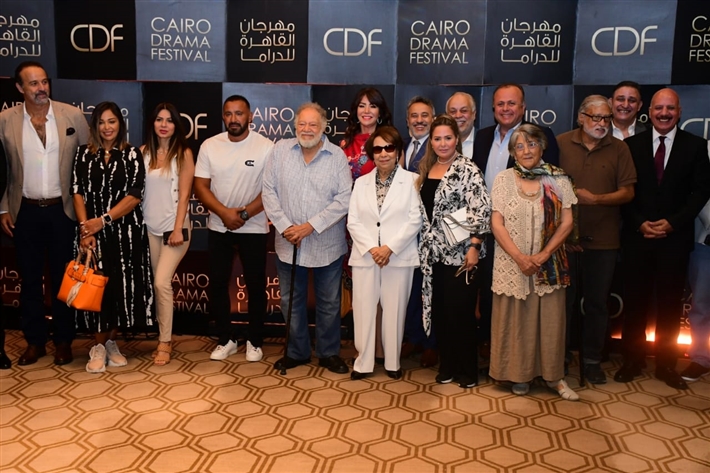 Among the examined TV series were "Rageen Ya Hawa", "El Ekhteyar 3", "Faten Amal Harby", "Al Aaedon" ,"Al Meshwar," "Al Kabir" S6, "Gezira Guam", "Malaf Seri", "Dayman Aamer","Pablo", "U-Turn", and"Suits Bel Arabi".
During the ceremony, the winners will be announced in the following categories: Best Series, Best Comedy Series, Best Director, Best Actor, Best Actress, Best Actor in a Supporting Role, Best Actress in a Supporting Role, Best Rising Actor, Best Rising Actress, Best Screenwriter, Best Cinematographer, Best Location Set, Best Sound Track, and Best Opening Credits.
The Cairo Drama Festival is scheduled to be held annually on September 21, in line with the direction of Egypt Vision 2030 to focus on art and culture as one of Egypt's power pillars.
The ceremony will be broadcast live on the "DMC" TV channel at 08:00 PM.